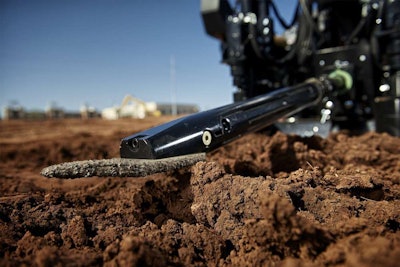 Ditch Witch has launched its new PowerHouse HD dirt housing line, offering extended battery life, electronic protection and a lid system that enables adapting to downhole conditions.
An electronic cavity for beacons and sondes can be rotated to the 3 or 9 o'clock position, a placement that allows production of heavy-duty housings up to 25 percent stronger than housings with the door in the weakest position (12 or 6 o'clock) when drilling. A Beacon Buddy device protects beacon or sonde when it gets overheated or plugged downhole and melts to regain fluid flow, minimizing damage to the electronics.
A check valve system minimizes fluid loss while eliminating backflow into the system to prevent nozzle plugging. An open cavity between the beacon antenna and the steel in the housing extends battery life by up to 22 percent, and recessed nozzles assist the bits with easily cutting into the soil.