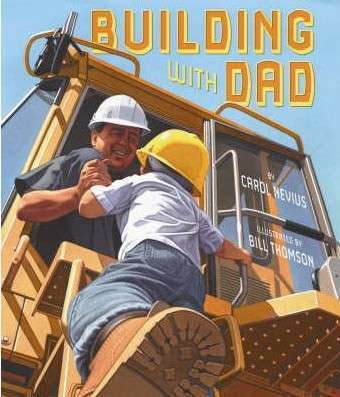 Alisa Bennett, one of our 2012 Contractor of the Year finalists, has a keen eye for marketing. She also knows a good opportunity when she sees one.
So when her local librarian called her up to propose a "Big Digger Day" for the library's story time, she was immediately on board. The result: a great chance to focus on construction's positives with a young audience—and parents.
Working with Librarian Chris Culp—who, oddly enough, used to be Bennett's bonding agent—Alisa read "Building with Dad" by Carol Nevius. "It's beautifully illustrated and I loved it because it reminded me of my husband and son together," she says.
After story time, the kids donned safety vests and hard hats and then went to see the main attraction: a Cat 305 compact excavator parked just outside. Each child got a chance to sit in the cab and play operator.
Opportunities to grab the attention of children and young adults are huge for our industry. Yesterday, we reported on the success Oregon state and construction leaders are seeing with camp-like pre-apprentice programs to garner interest in our industry.
And, she says, coordinating a similar event in your own locale should be fairly simple: "Just ask for the person who coordinates the children's program and ask if there's an opportunity for a Construction Day. LIbraries are always looking for ways to integrate the local community in their offerings, so it's a great match, and the children really enjoyed seeing the machines up close."
Have you been doing something similar in your own community? I'd love to know the details.