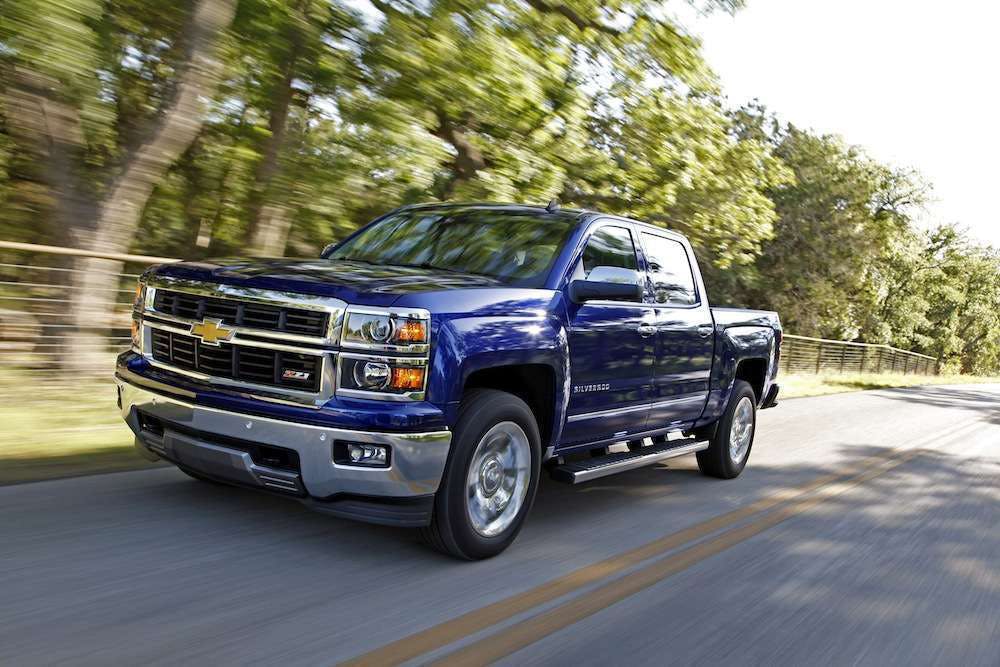 General Motors has announced fuel economy ratings for the 2014 Chevrolet Silverado and GMC Sierra when equipped with the 4.3-liter EcoTec3 V-6, claiming class-leading combined mileage and capability.
The 4.3-liter V-6 variants of the Silverado and Sierra get 18 mpg city and 24 mpg highway. Meanwhile, the 4×4 models get 17/22 mpg.
The Silverado and Sierra V-6 edge out the base-equipped Ford F-150 by 1 mpg on each rating. The F-150 with the 3.7-liter EcoBoost V-6 gets 17 mpg city and 23 mpg highway.
However, the Ram 1500 with the 3.6-liter Pentastar V-6 edges out the Silverado and Sierra when it comes to highway rating and gets 25 mpg. The V-6 Ram gets 17 mpg city while the 4×4 version gets 16 city, 23 highway.
GM claims that Silverados and Sierra equipped with the 4.3-liter V-6 will also feature class leading capability with a payload rating of 2,108 pounds and a towing rating of 7,200 pounds.