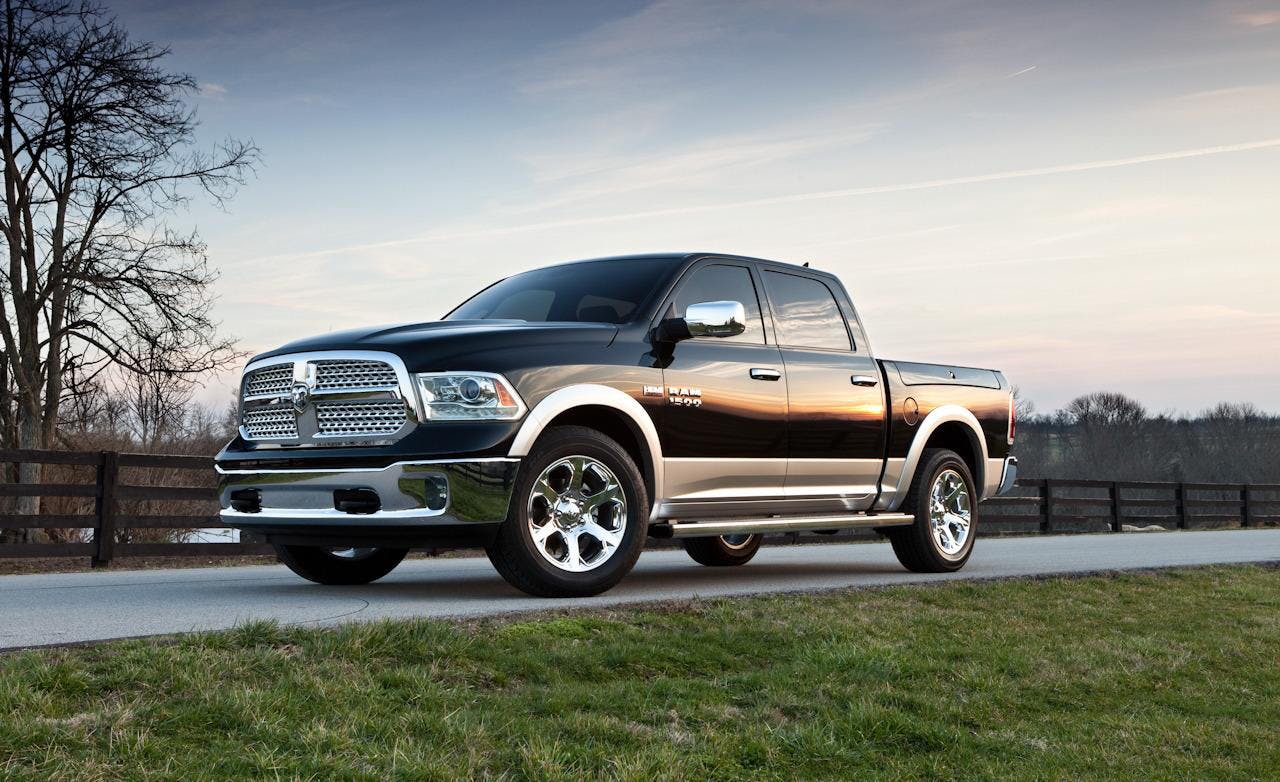 Chrysler has announced recalls on more than 38,000 Ram Trucks due to three issues that have not yet caused any accidents or injuries, reports Automotive News.
The automaker is recalling 30,000 2013 Ram 1500, 2500 and 3500 pickups due to a malfunctioning warning light on the dashboard that alerts drivers to when one or both tail lights are not working.
Chrysler says its technicians will perform a software update to fix the issue at no cost. The issue was not brought to Chrysler's attention through complaints, rather its engineers discovered the problem through testing.
The automaker is also recalling 7,000 2012 Ram heavy duty 4500 and 5500 pickups. Again, Chrysler engineers discovered that certain trucks could experience damage to the front axle. As Automotive News reports, the trucks "were subject to a condition that may cause the front prop shaft to bind or fracture, resulting in power loss."
Upon bringing the affected trucks in, Chrysler technicians will repair or replace the front axle at no cost.
Lastly, more than 1,200 2013 Ram 2500 and 3500 pickups equipped with optional premium headlamps will be recalled beginning in July. According to the National Highway Traffic Safety Administration, "the headlamp shutters may function improperly when in high-beam mode" and may "reduce the driver's visibility and possibly blind oncoming traffic" thereby increasing the risk of a crash.
To fix the headlamps issue, Chrysler will reconfigure the Central Body Controller free of charge.