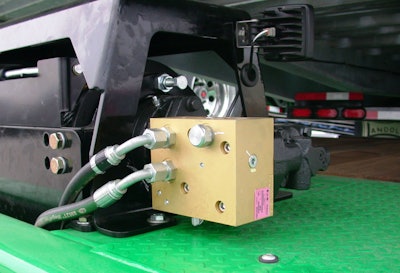 Landoll has partnered with Warn Winch to offer an upgraded winch option that includes a standard two-speed winch.
The Warn 20XL and 30XL doubles the line speed when compared to the Series XL winch, ensuring fast rope retrieval for increased productivity. A 12-volt solenoid on the winch manifold shifts the winch from high speed, useful for retrieving the cable, to low speed, which is designed for situations that require extra caution or when making heavy pulls.
The low pressure, high performance motor handles heavy-duty applications, and a spring-applied disc brake holds the full-rated load. The hardened aircraft grade nickel chromoly two-stage planetary gear train delivers speed and reliability.