Construction companies usually offer straight stuff on their websites — a here's-the-facts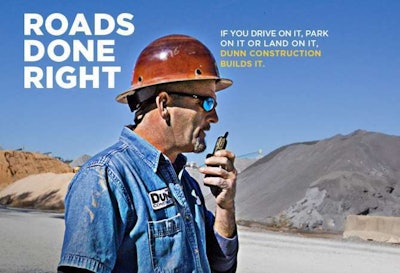 approach without a lot of gimmickry That's understandable: contractors are known for getting in, getting it done, and getting out.
Dunn Construction, based in Birmingham, Alabama, has that same can-do attitude, but the company's website shows off its capabilities with unusual flare.
Each page on the website has a large picture of an employee in his work setting — foremen on the job, mechanics in the machinery, asphalt plant managers in the control room. The company also makes use of full-body pictures of employees in full work gear, from road work site garb to office attire. The company's executives are usually relegated to thumbnail photos.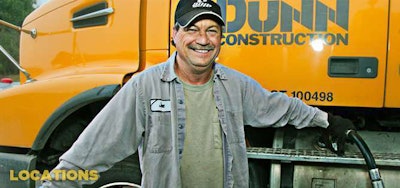 I like the message here: we are our people. Here's what we do, here's who to contact, give us a shout. And Dunn has obviously paid attention to something I just told construction marketers at AEM's Marketing Seminar: excellent photography is a must. Spending money on a photographer is the easiest (and ultimately cheapest) way you can get let your company's light shine.
I'd love to see more examples of contractors doing it right on the web. Won't you send me a link?