By Lauren Heartsill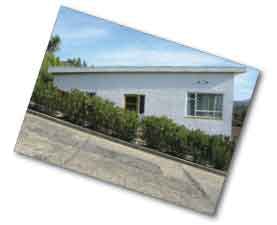 It's all uphill from here
Recognized by the Guinness Book of World Records as the steepest street in the world, Baldwin Street, located in Dunedin, New Zealand, has a maximum elevation of 19 degrees. Baldwin Street, photographed here, is surfaced with concrete instead of asphalt because tar would flow down the slope on a warm day. Instead of a sidewalk, people will climb stairs up this almost 1,150-foot-long street.
Take a look in the past
The Historical Construction Equipment Association recreated an early road show with an exhibition of restored antique construction equipment at the Piston Power Show. The show, at the I-X Center in Cleveland, Ohio, displayed equipment such as a 1947 Euclid R15 end dump, 1918 Cletrac F crawler tractor, 1942 Bucyrus-Erie 15B shovel and a 1931 Speedcrane crawler crane built by Moore Brothers. All of the machines displayed were owned by HCEA President Larry Kotkowski.
HCEA's International Convention and Old Equipment Exposition, which displayed more than 300 machines, trucks and engines during the 2009 show, will be July 8 through 10 in Penfield, Illinois. For more information about HCEA, visit www.hcea.net. EW
WORD FOR WORD
"We're looking at some leading indicators on employment, and they're all flashing green lights."
– Bernard Baumohl, with the Economic Outlook Group, a Princeton, New Jersey, research firm, to CNNMoney projecting job recovery in 2011.
"This won't be an easy year for most firms, but it will be better than last year. If current trends continue, this industry will be in a much better position 12 months from now than it is today."
– Stephen E. Sandherr, CEO of the Associated General Contractors of America, commenting on the state of the industry.
"We call them orphan earmarks. They don't have a home."
– Michael Covington, of the South Carolina Department of Transportation, to USA Today on the almost one in three highway dollars – about $13 billion – that states earmarked since 1991 that remain unspent.
"Destiny is not a matter of chance; it is a matter of choice. It is not a thing to be waited for; it is a thing to be achieved."
– William Jennings Bryan (1860-1925), an American politician.