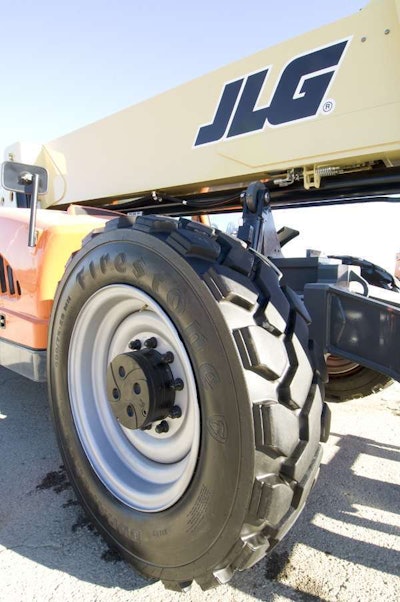 JLG, an Oshkosh company, made an agreement with Bridgestone Americas Tire Operations Off Road Tire division for the exclusive supply of the Firestone DuraForce MH tires on JLG, Lull and SkyTrak branded telehandlers.
The low-profile tire design minimizes the opportunity for sidewall damage, while the self-cleaning tread coupled with low ground bearing pressure optimizes performance in rough terrain conditions. Fewer tire and rim combinations mean fewer parts to stock and reduced inventory-carrying costs for JLG distribution.
For more information about the JLG and Bridgestone Americas Off Road alliance, visit jlg.com/firestone. For additional information about JLG products, visit the company's website at jlg.com.