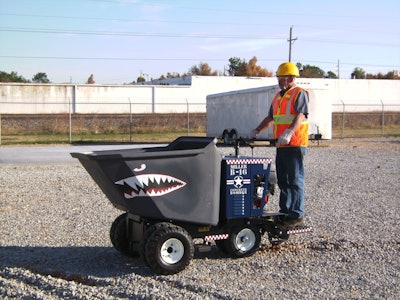 Allen Engineering entered into an agreement to acquire the Miller Power Buggy Line from the Miller Spreader Company, located in Youngstown, Ohio.
Other Miller products, including its line of curb extruders and aluminum hand tools, will continue to be manufactured in Youngstown. This acquisition is expected to be finalized before the end of 2010.
After acquiring the line, AEC will begin manufacturing both the walk behind and ride-on Miller Power Buggies in their factory in Paragould, Arkansas.
AEC will display the full line of Miller Power Buggies at World of Concrete (Booth #O30629), to be held at the Las Vegas Convention Center in January 2011, and The Rental Show (Booth #4276), to be held at the Mandalay Bay Convention Center in February 2011.