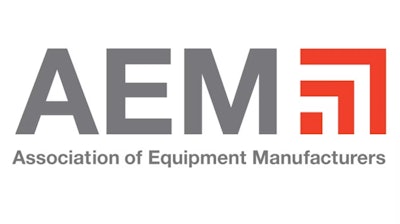 October saw an increase in 100+ HP 2WD tractors, up more than 25 percent compared to October 2021, according to the October Flash Report from the Association of Equipment Manufacturers (AEM)
Sales in the 4WD segment also saw an increase, up 9.4 percent for the month compared to last year, as did sales in the 40HP to under 100 HP 2WD segment, up 3.2 percent. However, AEM says sales in the under 40HP segment, the largest segment by volume of tractors sold, was down again, 23.6 percent below the October 2021 sales total.
Year to date, sales in the over 100HP segment are ahead of last year's pace by nearly 14 percent, while AEM reports sales in the other segments are still lagging — down 18.1 percent (under 40 HP segment) and 10.6 percent (40HP to under 100HP segment).
Total farm tractor sales are down 14 percent compared to last year's pace.
Combine sales did see a surge, up 77 percent in October compared to October 2021, and are up 16.2 percent for the year, AEM reports.
For the full report: https://www.aem.org/AEM/media/docs/Statistics/US-Month-Ag-Report-10-2022.pdf.