Tech tools
Track, control, monitor and easily transfer information
By Tom Jackson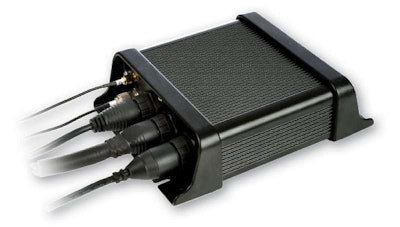 From pickups to dozers, telematics system tracks anything in your fleet
If it's a machine and it moves, you can track and manage it with the new Navman Wireless Qtanium 300 GPS tracking device. Designed to work with both on-highway trucks and off-road construction equipment, the Qtanium 300 transmits data to the company's OnlineAVL2 fleet tracking and management system. This enables you to see the equipment's location on a map in real time, set up to 100 geofences to prevent unauthorized movement, monitor idling and stops, track driver speed and keep track of engine hours. With sensor-based modules you can create custom data such as recording how many times a crane arm moves up or down.
A maintenance module built into the software lets you generate a variety of reports on utilization, cost management and PM alerts. The reports are exportable in multiple formats for integration into your back-office software applications. The device is shock tested to 30G and vibration tested to 9G. The concealed design and tamper resistant antennae plus a five-month backup battery helps you located a stolen machine even if the wires to it are cut.
Visit EquipmentWorld.com/info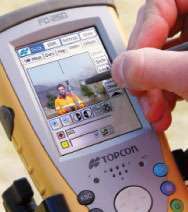 PC-like performance turns field control into one-man survey crew
Topcon Position Systems's FC-250 field controller runs on the latest Windows Mobile Version 6.5. With its 806 MHz processor and 256 MB of SDRAM, the controller significantly speeds up data collection in the field. The unit's PC-level performance enables you to handle video images. A built-in Bluetooth model and wireless LAN capability come standard with the unit. When used with a Topcon IS Imaging Station (total station), real time displays of images enables one person surveying.
The unit features a 3.7-inch touch screen display and boasts at an IP66 inclement weather rating. It comes with SD and CF card slots, and USB and DE-9 com ports. Optional spread spectrum radio (RS-1) and long range Bluetooth modem (RS-1B) can be attached.
Visit EquipmentWorld.com/info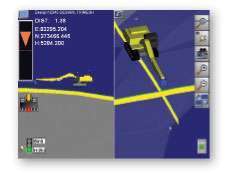 Excavator guidance in 2D or 3D, fine or coarse grading
Hemisphere GPS's Earthworks X300 Excavator Machine Guidance System measures and displays 3D excavator positioning to the operator, showing the position of the bucket teeth relative to a design grade surface. It can also function in 2D mode when the job does not require 3D design files. The touch screen interface offers both coarse and fine grade excavation guidance.
Visit EquipmentWorld.com/info
Locating device saves power by moving the math outboard
Using Global Locating System technology, the Skybitz GLS400 has an electrical design that increases power efficiency to extend the service life beyond that of GPS systems. The GLS technology provides the same benefits as GPS wireless tracking systems without the high power consumption of onboard calculations. Instead the company's Service Operation Center performs the energy-intensive math calculations, reducing power consumption and frequent battery replacement. The Skybitz InSight Web application doesn't require complex software integration and offers 50 separate standard reports and custom reporting abilities plus an application program interface (API) that accepts data feeds from other systems. The GLS400 is powered by eight AA lithium batteries.
Visit EquipmentWorld.com/info
Plot points easier with new software
Trimble's Point Creator Software enables CAD users to create 2D and 3D points that are easily transferable to and from Trimble's and other total stations and quickly shared with field layout software and controlers. Compatible with popular CAD platforms such as AutoCAD, Bricscad and Zwcad, Trimble Point Creator is designed to retain each point's attribute data even when imported from a field controller file. It incorporates common industry standards and file formats such as .cnx, .dwg, .dxf, .csv and others. Available in two versions: Point Creator and Point Creator Pro.
Visit EquipmentWorld.com/info
Push one phone button–send message to 50 people
If you've ever wanted to get a message out to your whole crew without having to call every one of them, NextMail powered by Pacific DataVision allows you to do that with Sprint devices. You can instantly send a recorded message or text message to up to 50 other phones with the push of a button on your mobile phone. It's a quick and simple way to record and broadcast information to your team while driving without having to take your eyes off the road or type out the message on a small keypad.
Visit EquipmentWorld.com/info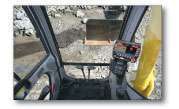 Plug and play with portable GPS machine guidance
Leica Geosystems has introduced its next generation 3D guidance system, the Leica PowerDigger 3D, for excavators, dozers and graders. The system's software supports popular 3D CAD design modules, eliminating the need to interpret the drawings or do stakeout. The 3D visualization shows the operator in real time exactly where the bucket or blade is in relation to the design and final grade. The system supports full GNSS (GPS and GLONASS satellite positioning systems) as well as a variety of data formats and includes built in dredging and volume calculations.
The PowerDigger 3D expands Leica's PowerSnap concept. Easily taken off one machine and put on another, PowerSnap is a cable-free system that allows users to swap display panels between laser, slope, and 3D machine control systems. It also lets you start small with 2D functionality and upgrade to 3D capability on the same control panel. The systems are also backward compatible, and the removable panels also deter theft.
Visit EquipmentWorld.com/info