Technology products
New machine automation products make heavy construction faster, more precise and profitable
By Tom Jackson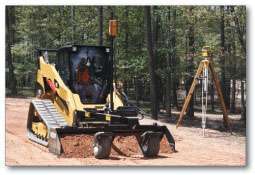 Laser grading integrates with existing controls
Caterpillar's new Accugrade laser-based grading system integrates with its machine controls and hydraulics for simplified installation and operation. The system works with the Cat C-Series skid steer loaders, multi-terrain loaders and compact track loaders when these are attached to an ATI Level Best Grading Box. The system only requires that you attach the laser receiver, wiring harness and auxiliary hydraulic lines and install the software. It uses the loader's existing controls, and a trigger switch on the implement joystick allows you to choose between manual and automatic blade control. Unlike conventional systems that require a continuous flow through the auxiliary hydraulic circuit, the Accugrade system only activates when blade correction is needed, saving on fuel and reducing noise.
Visit EquipmentWorld.com/info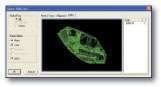 Software synchs plans with field operations
Topcon recently introduced two new office software programs, SiteMaster and SiteMaster Lite, which help develop models of construction site plans and integrate with the company's field equipment and 3D-MC machine control systems. SiteMaster can import and export 3D-MC project files, create and edit surface maps, and do road designs with templates and/or strings. It allows manual road data entry and conversion of 2D files to 3D and calculates volumes. It supports numerous file types and synchronizes with Pocket 3D and Topcon TopSURV and single file projects. SiteMaster Lite is designed for users who do not require as many functions but who need the ability to import and export and verify and modify 3D-MC project files.
Visit EquipmentWorld.com/info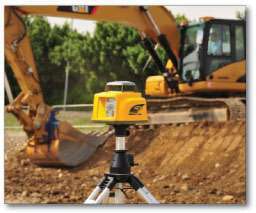 Wireless remote control lasers
On any large construction site, resetting a laser can involve quite hike. Trimble has put an end to these time-consuming excursions with the new Spectra Precision GL512 and GL522 grade lasers. The GL512 (single grade) and GL522 (dual-grade) offer horizontal level, grade and vertical plumb setup with no manual leveling, a continuous, self-leveled 360-degree laser reference over an entire work area, and a grade range of minus 10 to plus 15 percent for slope work. The two-way remote control with backlit grade display allows the contractor to do everything with the remote control they can do with the laser keypad, even from the cab of a machine. This reduces setup time especially on jobs with multiple grade breaks. The laser packages include the Spectra Precision Laser HL750 Laserometer that gives you an operating distance of up to 2,600 feet and grade matching between two points.
Visit EquipmentWorld.com/info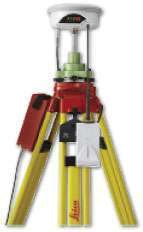 Start small, then scale up
If you've shied away from GPS systems because of their complexity and cost, Leica's new GS09 scalable GNSS system is a simple positioning tool with a low initial investment cost and simple operation. As a survey and measuring system the GS09 can be combined with different Leica accessories such as the SmartWorx controller, RTK rover, reference station, network rover and smart station expand your applications. The GS09 has a large display with a touch screen and removable data storage. For RTK setup the device automatically detects attached communication devices.
Visit EquipmentWorld.com/info
Paver control migrates to milling machines
Milling machines have been added to the list of paving equipment supported by Trimble's GCS900 grade control system. First developed as a 3D screed control system pavers, the GCS900 allowed paving without a reference surface or stringline. Coupled with a milling machine, the system automatically controls the depth of cut for a more consistent surface, fewer waves and less rework. When paired with a total station the system delivers high accuracy in areas with limited GPS coverage such as tunnels and overpasses. EW
Visit EquipmentWorld.com/info
Tech news
Volvo makes telematics standard on big machines

Volvo Construction Equipment's CareTrack telematics system will be a standard item on all its larger wheel loaders, articulated haulers, excavators and motor graders along with a free 36-month subscription to the information service. Using GPRS (mobile network) or satellite technology (where mobile signals are not available) CareTrack will allow fleet managers to remotely monitor in real time via a website fuel consumption, location, hours of operation, speed and approaching service intervals. Self diagnostics and software productivity tools are also part of the system.
Topcon partners with Qualcomm
Topcon's Tierra has formed an alliance with Qualcomm's telematics service. As part of the agreement, Topcon will acquire customer contracts for Qualcomm's GlobalTRACS and Qualcomm will continue to provide managed network services through Topcon Tierra. Topcon will assume responsibility for sales, customer service and direct support.