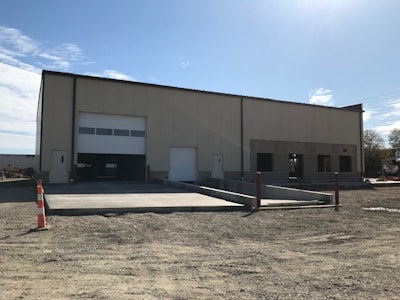 Company Wrench is relocating to a new facility in the Cleveland area.
The 8,200-square-foot facility will house the company's parts, service and rental departments and be fully operation in January.
The facility at 16400 Brook Park Road, Brook Park, Ohio will replace Company Wrench's facility in Oakwood Village, where the firm had been located for more than 10 years. It has been in a temporary location while searching for a relocation site.
"Every aspect of the building was designed with our customers in mind," says Rick Wellman, service manager for the Cleveland branch. "The efficient layout and convenient location will help us provide the level of service our customers deserve and have grown to appreciate."
Company Wrench, with 10 locations across the U.S., focuses on sales, rental, parts and service and manufacturing of scrap, demolition and construction equipment.