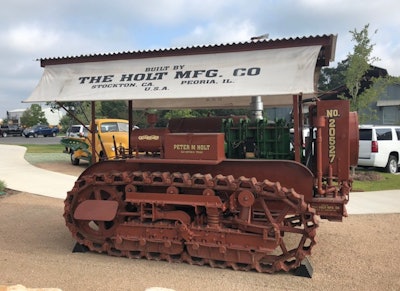 Holt Cat, the largest Caterpillar dealer in the U.S., will host the Antique Caterpillar Machine Collectors National Show October 26-28. CEO Peter J. Holt and President Corinna Holt Richter are direct decedents of Benjamin Holt, who in 1904 developed the first successful track-type tractor which he named the "Caterpillar."
The event will celebrate antique Holt and Caterpillar equipment and feature 20th-century technology dating back to the industrial revolution. This includes a wooden model Holt Manufacturing combine from 1910 and a CAT Experimental 20 from the 1927 World's Fair.
Collectors will gather from across the country, "equipped with tall tales of restoration projects and ongoing searches for those elusive machines and rare barn finds," a press release says.
The three-day event will be held at Holt Cat Headquarters, located at 5665 SE Loop 410, San Antonio, Texas 78222. The hours are 9 a.m. to 5 p.m. Friday, October 26 and Saturday, Oct. 27. The show runs 9 a.m. to 4 p.m. on Sunday, Oct. 28.
Holt Cat leaders, members of the Holt Collector's Club as well as ACMOC members from around the world will be in attendance. There will be antique tractor displays, live machine operating demos, tractor parades, merchandise, entertainment and refreshments.
Holt Cat sells, rents and services Caterpillar machines, engines, generator sets and trucks in a 118-county Texas territory spanning from the Red River to the Rio Grande.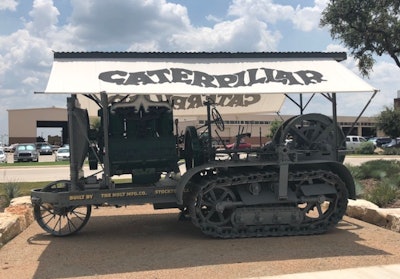 For further information or to RSVP, contact [email protected] or call 214-613-0214.
Holt offers total machine and engine rebuild capabilities, sells used equipment around the world and fabricates its own line of land clearing equipment and Hold Spray King water tankers.
Holt is also a Link-Belt Crane and AGCO agricultural products dealer. Sitech Tejas, another division of Hold, is the authorized dealer for Trimble Heavy and Highway construction products and services as well as AccuGrade grade-control products in the same 118 county territory in Texas.
For more information, visit holtcat.com.