Applied Machinery expands with new office location
Applied Machinery Sales is expanding with a new office location in Rock Hill, South Carolina. This new location has nearly 48,000 square feet of space and will support their growing dealer network.
The new facility will house the company's parts and attachments inventory, handle daily orders and provide more space for servicing and repairs by in-house technicians. The additional space will allow the technician to serve units faster and efficiently with less downtime for customers.
There will also be expansion in their in-house training for dealers and customers. Demonstrations to provide a more hands-on experience for potential customers will be offered.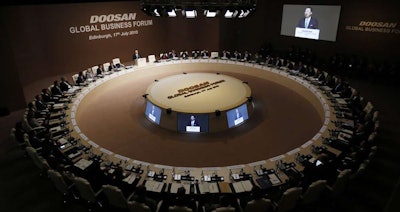 Doosan Global Business Forum held in Scotland
The Doosan Global Business Forum 2015 was held in Edinburgh, Scotland and hosted by Chairman Yongmaan Park.
Some of the attendees included Gordon Brown; former British Prime Minister Gene Sperling, former director of the U.S. National Economic Council; and Justin Yifu Lin, former Senior Vice President of the World Bank.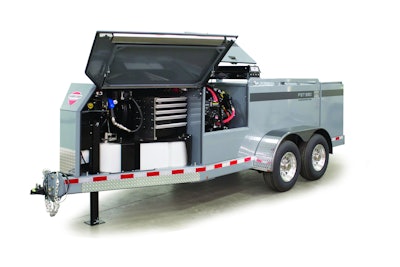 Case CE will offer new FST series trailers
Case Construction Equipment now offers Thunder Creek Equipment's new FST series trailers through its nationwide dealer network. These trailers offer a variety of options for storage and handling needs.
The FST series trailers are available in 500-, 750- and 990-gallon diesel capacities with a 100-gallon DEF tank.
Manitou launches new website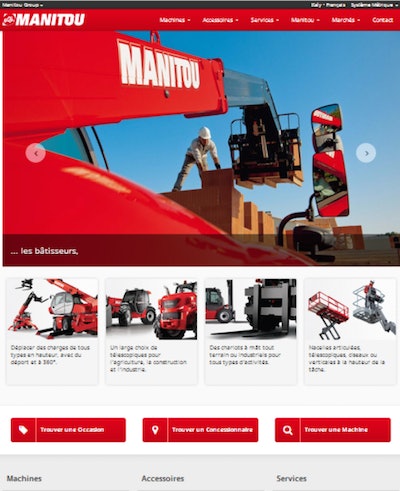 The new Manitou website has been updated and redesigned. The site now offers clients a catalogue that can be adapted to geographic zones.
Users have a multi-criteria search engine to build their project and specify what machine is best adapted to their needs. Each machine includes a set of elements to document the search: a brochure, photos and videos. Once the machines has been selected, the user can contact a Manitou representative.
The website also includes new features that allow users to view the machine, including virtual cab visits and 3D viewing.
This new website is available in 10 languages.
[PHOTO: NewManitouWebsite.jpg]
Vanair welcomes new VP of Sales and Business Development
Ted Pulaski is returning to Vanair as Vice President of Sales and Business Development. He previously worked in sales at the company in 2006.
Liebherr Construction Equipment changing its distribution landscape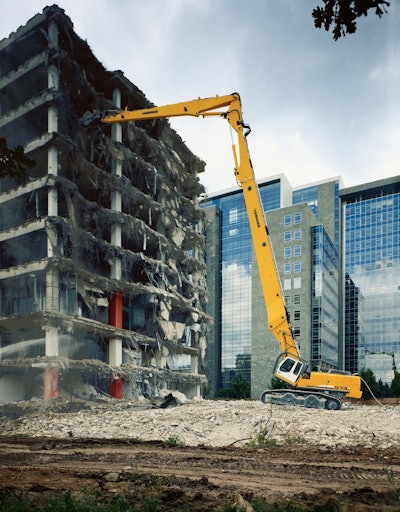 Liebherr Construction has changed its distribution landscape in just under two years.
The company has broadened its product portfolio, optimized it distribution network and expanded outside its predominantly Eastern U.S. territory.
Leibherr says its partnership with Bejac Corporation has played a role in achieving their West Coast distribution goals.
Terex Trucks appoints Easton Sales and Rentals
Terex Trucks appointed Easton Sales and Rentals as its distributor of articulated dump trucks in Houston, Texas and the greater surrounding areas.
Throughout Easton's history with Terex Trucks, they have purchased over 500 trucks for their sales and rental fleets since the mid-90s.
The company feels that they are well positioned to serve contractors in the growing market.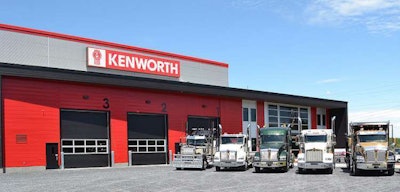 Kenworth Quebec opens new full-service facility
Kenworth Quebec celebrated the open of its new 17,000-square-foot, full service facility in Saint- Georges industrial park, which is four miles north of the intersection of Quebec Routes 173 and 204.
Nearly $4 million has been invested in the new dealership by Kenworth Quebec which includes a 2,500-square-foot parts warehouse, a 1,500-square-foot parts display area and a driver lounge with Wi-Fi access.
The new location is named Kenworth Beauce and has attracted more than 150 customers, suppliers and business people.