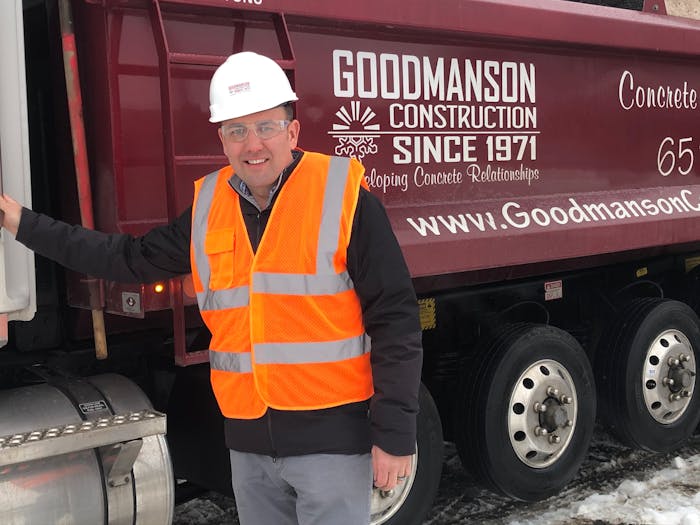 Merl Goodmanson started his construction business in 1971 in Roseville, Minnesota, with a pickup truck and a wheelbarrow.
His son, Rick Goodmanson, remembers when his dad traded in the pickup in the late 1980s to buy the company's first dump truck. It became the family vehicle.
"That's what I rode to school in every day," Rick says. "I thought it was the coolest thing ever."
It took 20 years before the fledgling company bought its first backhoe. "When I was a kid, they were replacing people's driveways with a sledgehammer and a bar," he says. "It would take them a week to do that, something that we do now in just a portion of a day."
As the company grew, Rick grew along with it, working after school throughout middle school and high school and during summers. He also worked summers there while in college studying business management and aviation.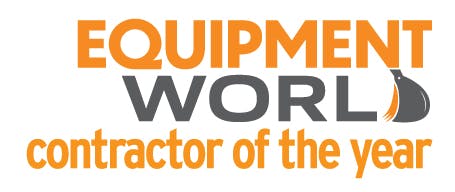 He graduated in 2003 and returned to Goodmanson Construction with the idea of eventually entering the aviation field, but as it turned out, he fell in love with construction. Through a succession plan, he eventually became company owner, enabling his parents to retire in 2016.
Now at age 38 and the company's CEO, Rick has continued to steer Goodmanson's growth. Over the past 15 years, the company has doubled its revenues every three years – an average of 30 percent annually.
"It's been an aggressive pace," Rick says. "The thing that I'm most proud of our team for is that we've been able to sustain that for such a long period of time."
The company, a finalist for Equipment World's 2020 Contractor of the Year Award, has more than 100 pieces of equipment and 60 employees. It brings in total revenues of between $10 million and $13 million.
Along with the growth, the company has made sure to foster the customer-service principles instituted by Merl Goodmanson.
"That's the most important thing to us," Rick says. "We've spent almost 50 years building the reputation that we have, and we're not willing to sacrifice that over one big year of growth."
Most of the company's business is from long-term repeat clients. Some of its largest customers include BNSF Railway, FedEx and UPS. Goodmanson provides a full range of site-development, asphalt and concrete paving services for industrial and commercial properties, as well as snow removal.
"They go so far as to guarantee that their sidewalks won't crack, and no one in the industry in 43 years has gone so far as that," says client Rick Schroeder of Doran Companies.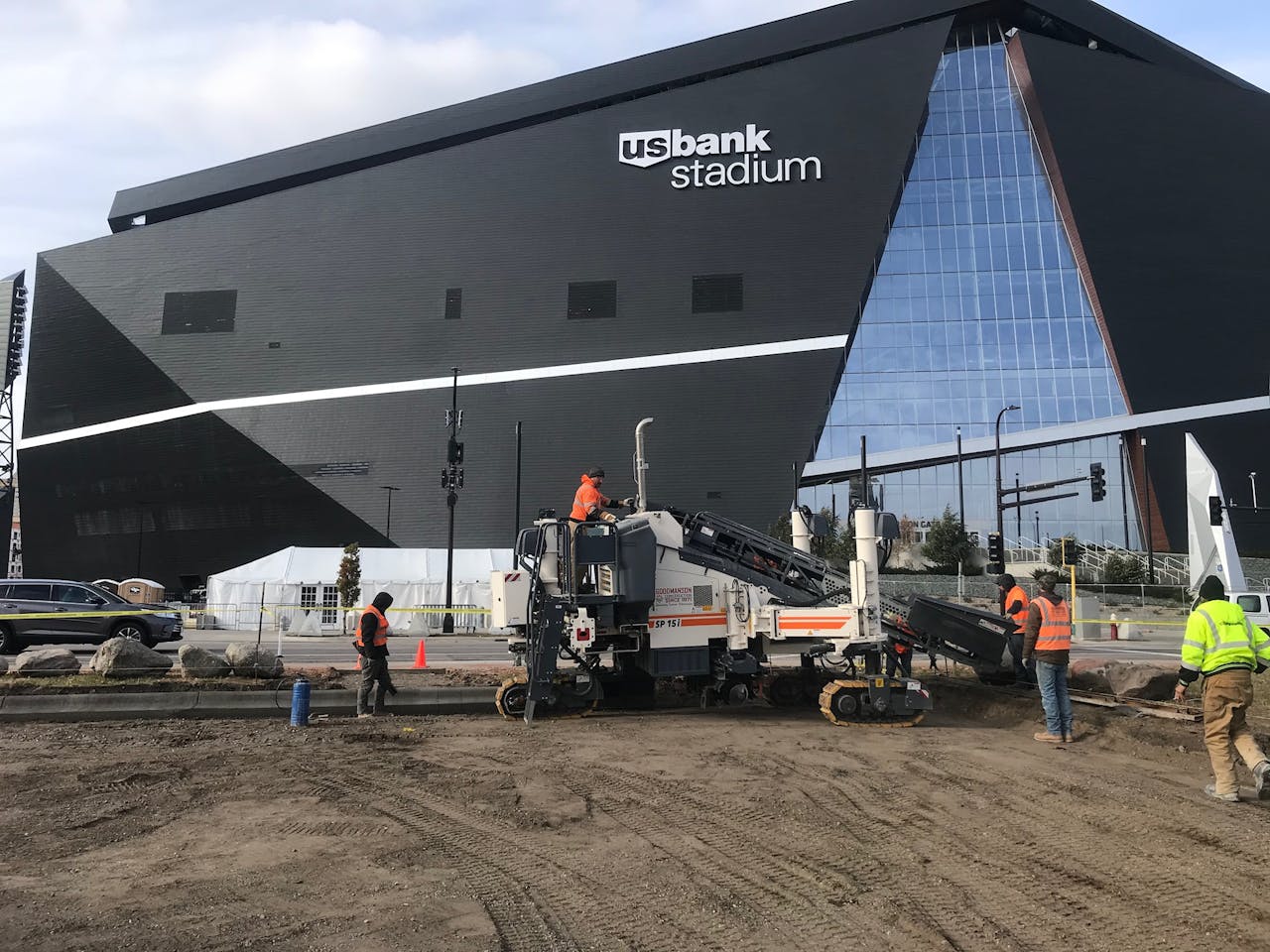 Goodmanson landed paving work for the U.S. Bank Stadium, home of the Minnesota Vikings.

Embracing technology
One of the keys to the company's growth and work quality has been adopting new technology. Field workers use smartphones to clock in and out. Cameras are on jobsites to provide job updates, and all project managers, foremen and supervisors have mobile devices and laptops that can immediately check in on project plans and information.
"So if something gets changed, it's changed in real time," Rick says. "We don't have to print out a new set of plans and courier it over to the jobsite."
The new tech has extended to the company's equipment. It applies 3D machine control for site work, grading and paving and does its own 3D modeling.
"We're able to build in efficiencies and work smarter," says Goodmanson Vice President Neil Peterson.
It also means reduced worker fatigue. "To me, that's the important thing," Peterson adds. "We want to be able to get good people in and keep them … so that they can join the team and grow and move up."
Goodmanson has GPS tracking on all of its equipment, including trailers, so it knows where it is at any given time. The shop uses telematics to keep up with maintenance. Human resources uses software to track employees' safety credentials and makes sure they are up to date.
Rick says the adoption of technology to increase quality and productivity is a hallmark of the company.
"We look at things as, 'If we're winning, how can we be winning by more? Could it work better?'" he says.
"We're constantly making progress and improving because we have that type of culture here."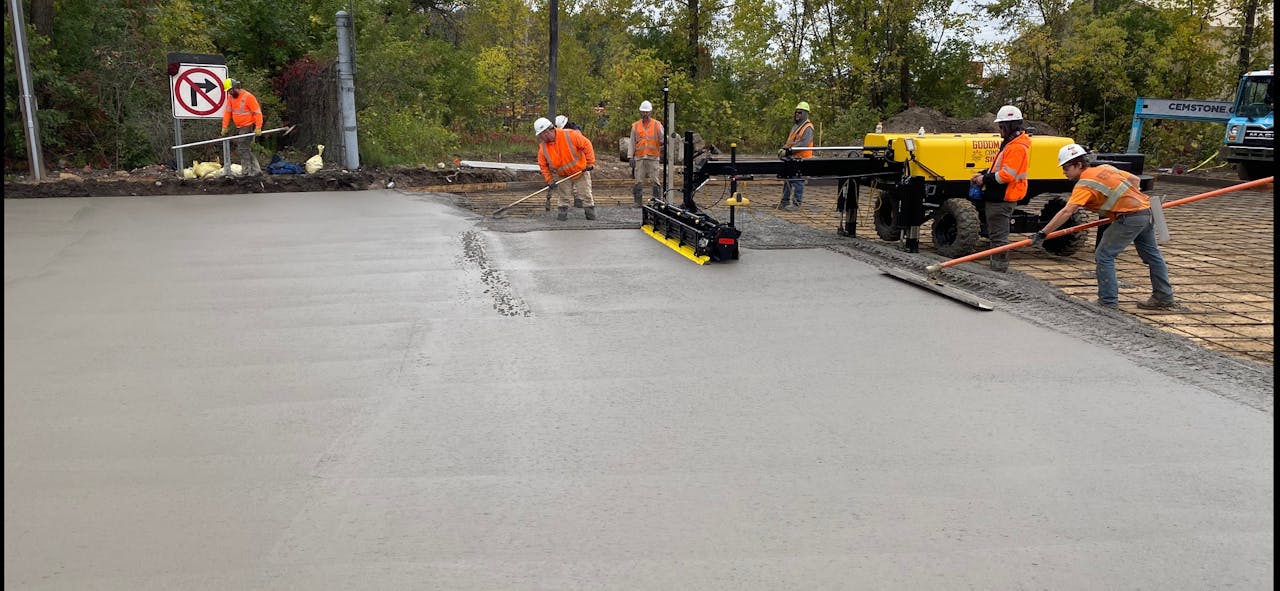 One of Goodmanson Construction's latest technology acquisitions is a remote-control 3D laser screed.

Finding workers and keeping them happy
Attracting and retaining employees has taken on a larger focus as the competition for skilled workers continues to increase. The company has shifted marketing resources from new business development toward recruiting, appointing two office staff members to talent acquisition.
The company uses a variety of methods, from old-school signs on trucks to active campaigns on various social media platforms.
It also spends time and money ensuring its employees stay on board. One edge over its competition is providing year-round work. During Minnesota's brutally cold winters, Goodmanson continues to deliver snowplowing services. It accounts for about 20 percent of its business and keeps the company busy during the offseason.
Goodmanson also allows employees flexible work schedules. Some prefer to sit out the winter and work 80-hour weeks during the summer season. The year-round workers prefer to spread their work hours out. Weekend work is voluntary for those who want to make extra money during summer.
Each fall the company sends out a questionnaire to staff, asking how many hours they want to work, which hours they prefer, as well as any training they need or want.
Along with providing workers flexibility, Goodmanson strives to help them grow in their careers. Reviews are performed every six months, in which employees are asked about their career goals and how the company can help.
Goodmanson also offers employees profit-sharing on individual projects they work on. If a project makes a profit, they receive a percentage of that profit as a bonus.
Rick has found, too, that the company's fleet management plays a role in employee morale and retention.
"We definitely operate one of the newest fleets of any of our competitors in town," he says. "Our equipment is always clean. It's always very new."
It's also a big benefit for equipment operators to have access to the latest machine upgrades. "I'm proud at the end of the day that their bodies aren't exhausted," he says.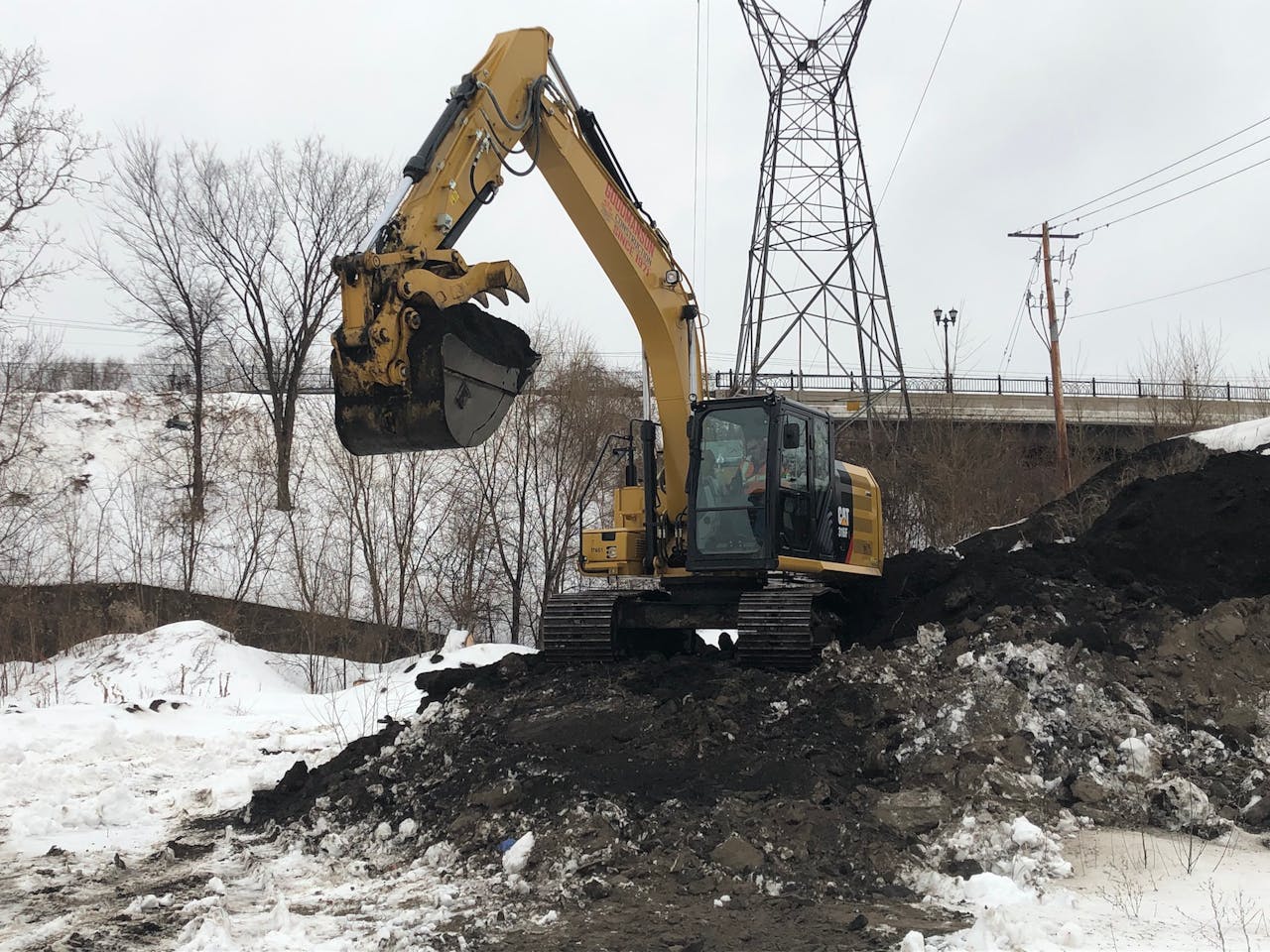 Goodmanson Construction's Jimmer Moses, in the excavator cab, competed in Caterpillar's 2019 North American Operator Challenge.

Dealing with Covid-19
Heading into 2020, Goodmanson was looking at another year of 30 percent revenue growth.
But the pandemic suddenly changed that outlook.
The company halted some of its expected purchases for software and equipment in the first six months of the pandemic. Projects were delayed. Overtime was cut.
"We were doing everything we could just to keep them at 40 hours," Rick says. "Luckily, we had enough projects to make that work."
A loan from the federal Paycheck Protection Program came in handy. "That really helped keep us strong," Rick says.
They were able to avoid layoffs.
Then as the company started to turn the corner in the fall, workers got sick or were exposed to Covid-19. Production dropped for about a month to half its typical level. During the last two quarters of the year, however, the company returned to full throttle. New construction in apartment complexes and the industrial sector, particularly for logistics companies like FedEx and UPS, delivered a boost.
The company ended up with 10 percent revenue growth over 2019. That's 20 percent lower than projected at the beginning of 2020, but after the toughest year of his career, Rick is pleased with how the company bounced back. He also has high hopes for the new year.
"Absent of some new crisis, we're expecting that 2021 continues just like the third and fourth quarter of 2020," he says. "We've been on a big, strong uptick for the last couple of quarters, and hopefully that just continues the way that it's been."
The Contractor of the Year program has been sponsored by Caterpillar for 21 years. For more information, click here.