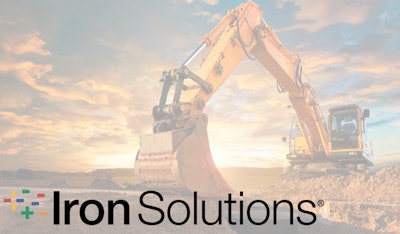 Equipment World parent Randall-Reilly will buy Trimble's Iron Solutions business in a transaction expected to close in the third quarter of 2021. Financial terms were not disclosed.

Iron Solutions serves the heavy equipment industry, providing market information, analytics-based intelligence and cloud-based enterprise systems to facilitate equipment transactions and improve dealer and lender productivity.
Randall-Reilly is a B2B data and analytics platform for transportation, construction, agriculture and other industrial markets.
"EDA by Randall-Reilly is a leading equipment market intelligence platform, and last year we launched equipmentexperts.com, a disruptor in used equipment merchandising," says Matt Reilly, president and CEO of Randall-Reilly. "The addition of Iron Guides, a market standard for used equipment valuation among lenders, enables us to super-serve both our dealer and buyer audiences."
"We are continually evaluating our portfolio of businesses as we work on the execution of Trimble's Connect and Scale 2025 strategy," said Rob Painter, president and CEO of Trimble. "As we refocus our efforts on Trimble's core capabilities, Iron Solutions will be an ideal fit with Randall-Reilly's existing portfolio of market intelligence solutions."
Trimble's Iron Solutions business has been reported as part of the Resources and Utilities Segment. The sale will not have a material impact on Trimble's segment or overall financial performance.