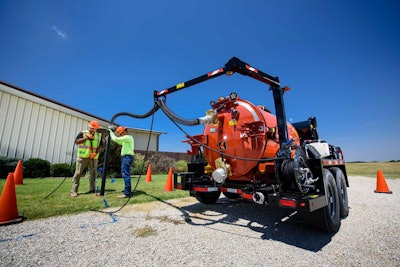 Ditch Witch designed its new HX30G vacuum excavator as a lower-cost alternative for contractors on small to mid-sized excavation jobs and for daily use.
It has an 8-foot-wide frame for operating in urban or congested areas. It can also be used in height-restricted areas, with a height of up to 85 inches, yet still maintain enough ground clearance to avoid obstacles, the company says. Along with excavation, it can be used for cleanup of nonhazardous materials.
It runs on a 31-horsepower Vanguard gas engine. The vacuum excavator is equipped with a blower delivering up to 542 cubic feet per minute of air flow, water pressure of 3,000 pounds per square inch and water flow of 4.2 gallons per minute.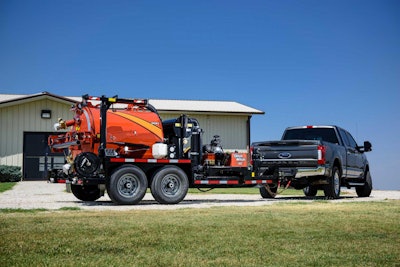 An optional jib boom offers the widest range of motion in the industry, the company says. A hose restraint keeps the hose from jumping. The hose can be stored flat and straight inside the frame when not in use.
The HX30G comes with either a 500- or 800-gallon tank. With the 500-gallon tank, the excavator can be hauled with a Ditch Witch VT9 trailer without needing a CDL. Other trailer options include those with GVWRs of 12,000, 14,000 and 20,000 pounds. All of the trailers are NATM compliant, Ditch Witch says.