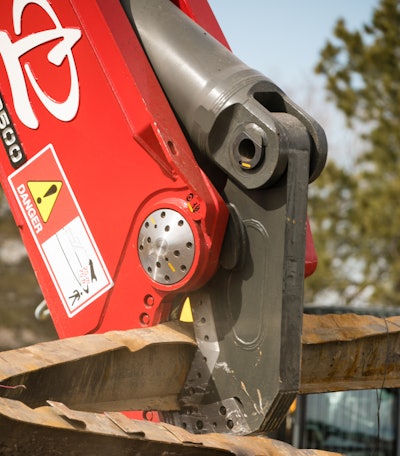 The new Stanley Infrastructure company — which incorporates the company's Stanley, Paladin, LaBounty and Pengo brands — will make its debut at ConExpo 2020 at its North Hall booth, N11101.
(You can see more of what OEMs have in store for ConExpo 2020 in our show preview page by clicking here.)
Included in the display will be the LaBounty Legend Series shears, featuring the next generation of the InSite telematics platform and app, which provides real-time actionable data on the shear's condition and activity. This includes job tracking, jobsite mapping and remote diagnostics.
The LaBounty MSD Legend Series shears have Dual-Max Indexable Protection, designed to defend the shear from wear, preventing downtime. The shear jaw design produces up to 10 percent more cutting force than previous offerings, says the company.