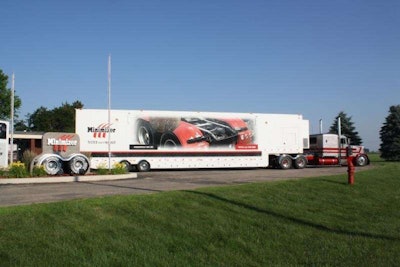 Minimizer says it's in the final planning stage for a new facility in Owatonna, Minnesota.
The 13-acre building site is situated close to the intersection of I-35 and S.R. 14.
"Given our current and future sales growth, as well as new product introductions, the new facility is a necessity," says Christopher Thorpe, Minimizer CEO. "We are currently operating out of three buildings and we are simply out of room in Blooming Prairie and need more efficient space."
Minimizer currently employs 83 people across three separate campuses in Blooming Prairie, Minnesota. The Owatonna site will house all employees in one facility while increasing the company's operating space from 54,000 square feet to 96,000 square feet.
Thorpe says the company hopes to break ground on the new facility next month and plans to be moved in by the spring of 2021. The company manufactures poly semi truck fenders, light kits, mud flaps, tool boxes, work benches and other accessories.