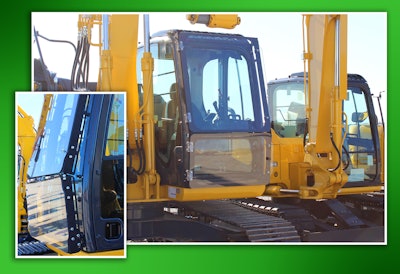 For excavator operators concerned about protecting themselves from flying rocks and other debris, Fecon has developed the Cab Guard to cover windows on mid-sized excavators.
The polycarbonate panels are designed to fit most makes and models in the 8- to 12-ton excavator class. The company says the Cab Guard can be installed in less than 30 minutes without special tools or cab modifications. The panels can be replaced without having to remove the guard frame.
The polycarbonate frame is hinged for easy cleaning, the company says. The guard also has a kick-open feature for exiting during an emergency.