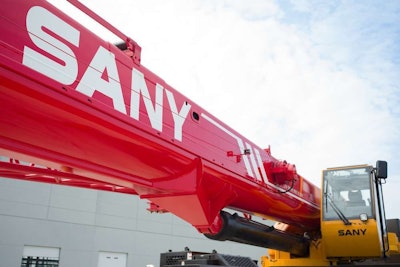 Germans take their carbon footprint seriously. The Chinese are doing everything they can to reduce air pollution. So it comes as no surprise that the German engine manufacturer Deutz and the Chinese equipment manufacturer Sany have entered a joint venture agreement for around 75,000 new diesel engines by 2022.
Deutz will take over production of Sany's current engine range and produce engines for Sany that meet the China IV emissions standard for off-road and China 6 for on-road applications.
Deutz will also maintain controlling interest in the JV with 51 percent of the investment. Revenue targets are estimated to be around €500 million, or $562 million.
While most engine OEMs announced ambitious plans for hybrid and electric drive systems at Bauma in April of this year, Deutz, got in front of the pack and shared their plans with us almost six months prior. The German company made it clear that China would be the biggest market for its line of low-emissions solutions.
Rather than develop its own electric drives from scratch, Deutz bought another German firm Torqueedo. Completed just a year ago, the acquisition gave Deutz industrial scale, ready-made technology solutions for battery management, electric motors, controllers and the software that ties it all together says Michael Wellenzohn, a member of the Deutz board of management. You can read more the company's strategy and the benefits of its electric and hybrid systems about it in our report, here.
Beyond the Sany JV, Deutz is also planning a strategic alliance with Beinei to produce engines in China with the Deutz management team overseeing the manufacture of approximately 20,000 engines for the Asian market in 2022 at a new factory in Tianjin.
The ramp-up is set for 2020, when around 2,000 to 3,000 engines are to be produced.