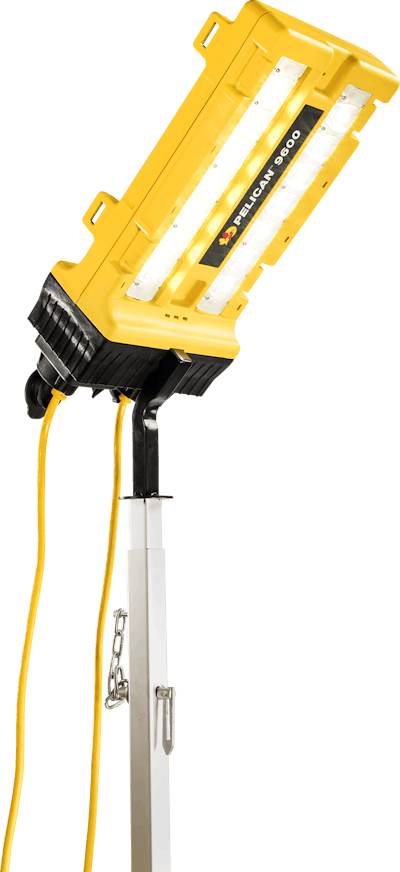 Pelican says its new 9600 LED Modular Lights can bring out a daylight effect for working at night.
Up to 17 of the 9600 lights can be run on a single 110-volt generator outlet and 34 on two sockets. When linked in a linear series, the lights can cover an area of more than 350 yards "to create a daylight effect," the company says.
"Getting the job done isn't always a 9-to-5 operation, so for this, we created the linkable Pelican 9600 LED Modular Light to provide dependable, brilliant lighting for long construction sites," says Scott Jones, director of sales, Lighting U.S.
Each light head contains 3,000 lumens and 14 LEDs. A 10-foot-tall stand – which consists of a detachable pole and steel base – is an available option. The lights can also be mounted on fences or be hung overhead.
Pelican says its lights have been drop-tested at 10 feet above concrete and did not break, making them suitable for harsh environments. That's due in large part to their recessed polycarbonate lenses and internal shock supports.
For storage and transport, the lights' heads and bases can be stacked together with tightly packed detachable cords and poles.