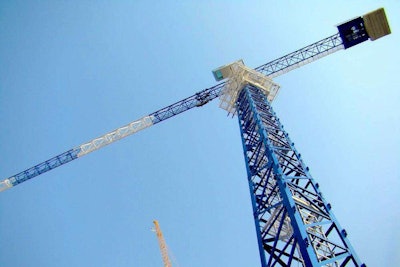 If this guy is any indication, in Wisconsin they take their selfies a bit more seriously than the rest of us.
According to Channel 3000 news, a passerby noticed a man climbing a construction crane around 6:20 a.m at a downtown construction site in Madison and notified police.
When officers arrived, the 25-year old man man waved at them from the top of the 10-story crane and then started to climb back down.
After being coaxed down, the man explained to the officers that "he wanted to take pictures from up high."
He was arrested and charged for trespassing.