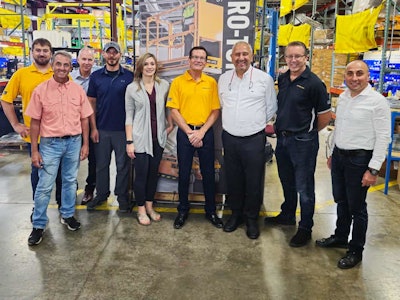 Hy-Brid Lifts
Turkish holding company ASKO has acquired a majority stake in Hy-Brid Lifts, a manufacturer of low-level access equipment based in Richfield, Wisconsin.
"The next chapter for Hy-Brid Lifts has started with this partnership with ASKO. We see this as a great opportunity for our customers as we will be bringing new products to the market, accelerating R&D, and increasing our sales and service support," said Jay Sugar, CEO and president of Hy-Brid Lifts.
ASKO has eight companies and subsidiaries in the construction, agriculture, energy, and tech sectors. It currently owns ELS Lift, which produces a range of scissor lifts, vertical mast lifts, and boom lifts, and MST Construction Machinery, which manufactures telehandlers and dirt equipment.
Hy-Brid Lifts says the move will provide working capital and allow the company to expand its product offering.
"We are very excited to welcome Hy-Brid Lifts and its skilled employees into the ASKO family. With Hy-Brid Lifts' track record of producing innovative high-quality products and having an established dealer network, this investment fits into ASKO's strategy to become a global player and expand in North America," said Sami Konukoğlu, founder and chairman of the board of ASKO.