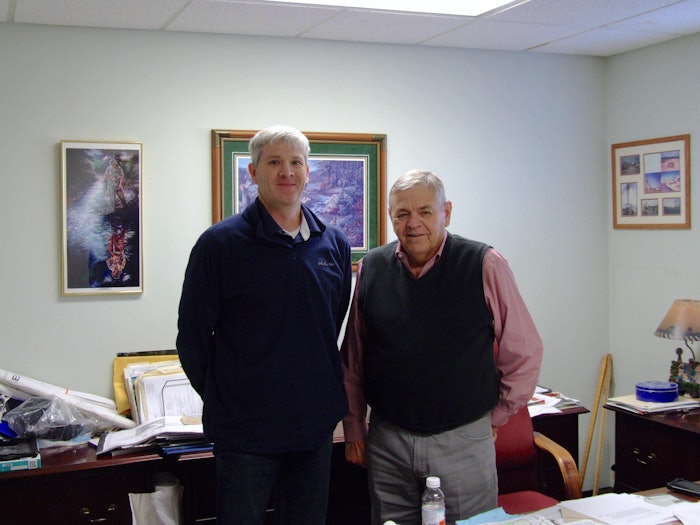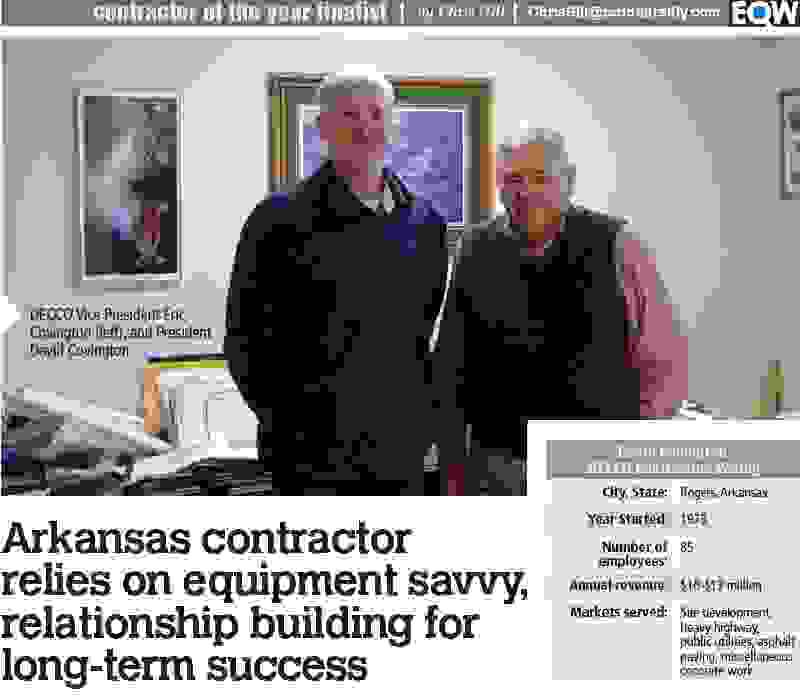 David Covington sees people and the relationships they can develop as a big part of the longevity of his company and a key to good business.
But when he first started DECCO Contractors-Paving, he relied on his own personal drive rather than the skills and advice of other people. "I learned on the job," he says. "I didn't have any prior training in construction. I just thought I'd try it and see."
Not having a mentor didn't seem to hold him back, he says. He had previously worked for a farm and construction equipment dealership near Wichita, Kansas, where he started out driving a delivery truck. He then shifted to mechanic work and some sales before making the big switch to dirt work.
"One day I decided I was going to do something else, and I bought an old backhoe and dump truck," he says. "I think my backhoe payment was $60 a month.. At the time we were getting $10 an hour for a backhoe and operator."
That was in the late 1960s. In 1970 he moved his equipment, and his family, to the Rogers, Arkansas, area.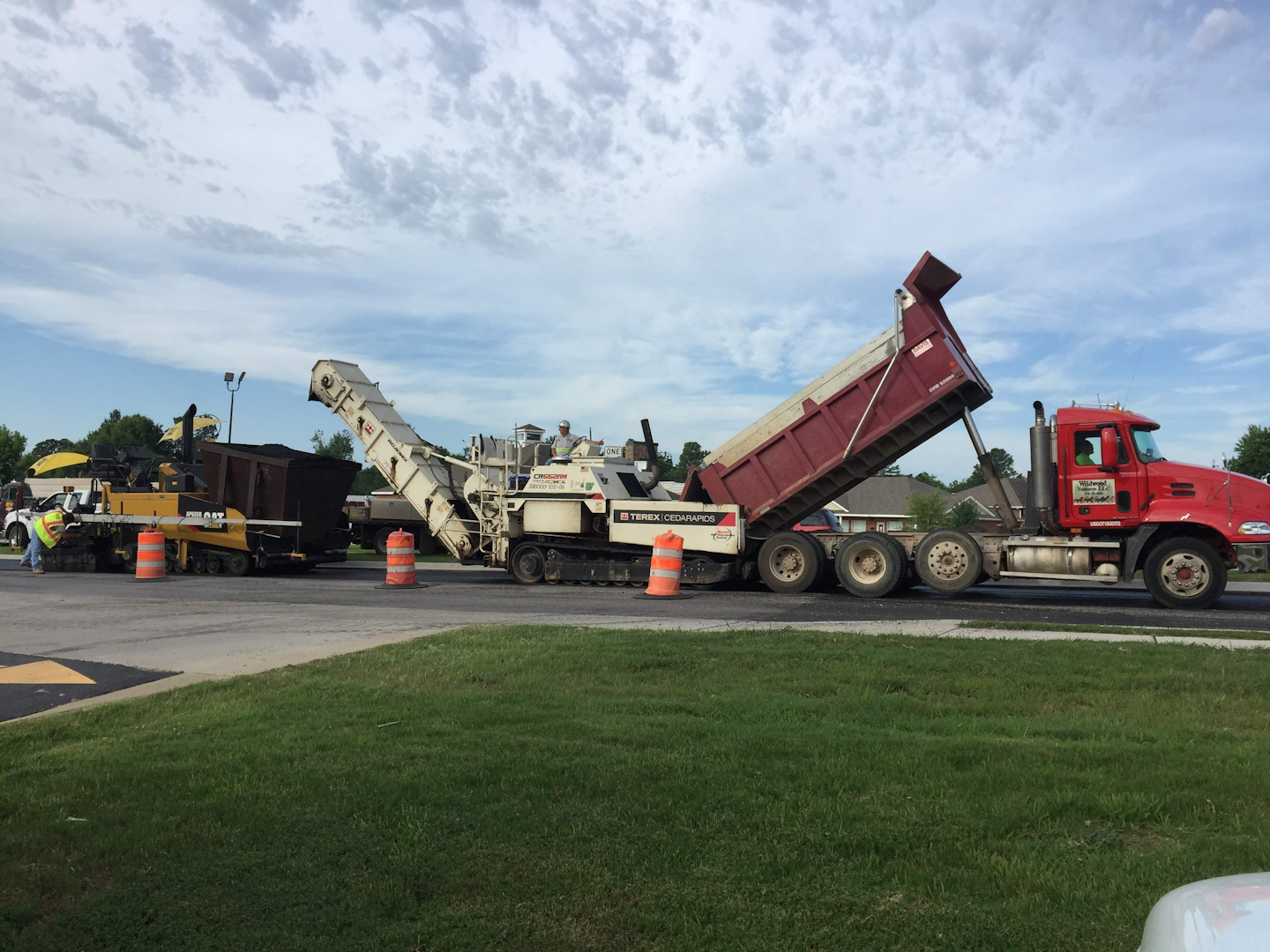 "I came down here and starting digging footings for builders and basements – whatever backhoe work there was to do," he adds. "It just grew from there."
For more than 20 years DECCO's focus remained on excavation. It wasn't until 1997 that the company added paving to its business, and a bad experience with an asphalt supplier made them decide to put in their own plant. Soon after, in 1999, they landed a big job paving a Walmart parking lot on the west side of Bentonville.
"One of the fortunate things about living in northwest Arkansas is that Walmart has always been in play," says David's son Eric, who is the company's vice president. "Being a discount retailer, when the economy goes down, it doesn't affect them or us as much."
"Northwest Arkansas has been good to us," David says. "There's a lot of growth here. Of course, we went through the downturn in 2007 to 2009 like everybody else, but we didn't do a lot of things different during that time. We didn't lay off anybody, but we didn't hire a lot new folks during that time, either."
David says he didn't look at purchasing equipment at the time and took some low-paying projects to keep the business moving.
"I'd always been conservative, so I just kind of tightened the belt a bit and hung in there," he says. "I never did feel we were going to have to close the doors."
Eric says that conservative nature helped during the downturn. "One of the things that helped during that time, which was something dad was conscientious early on about, was not having a lot of payments," Eric explains. "Most of our equipment was paid for. We had some, but to be honest, that was a key factor in that time frame."
"Even today, a lot of times on big ticket items we'll lease with an option to buy," David says. "And we usually buy at the end of the lease period. It depends on the job, as we may lease for a short period, or for a five-year term. There's no set method."
"We don't run the newest equipment in northwest Arkansas, but it's paid for, and we try to remind our guys of that," Eric adds.
People and relationships
Many of those guys have probably heard that mantra time and again, as some employees have been with DECCO for more than 30 years.
"Our number one concern is the people who work for us," David says. "Number two is receivables and number three is dealing with the government in trying to meet all their requirements."
"If it weren't for the people we've got here, I'd have given up a long time ago," David says. "We've got some guys who kind of grew up with us."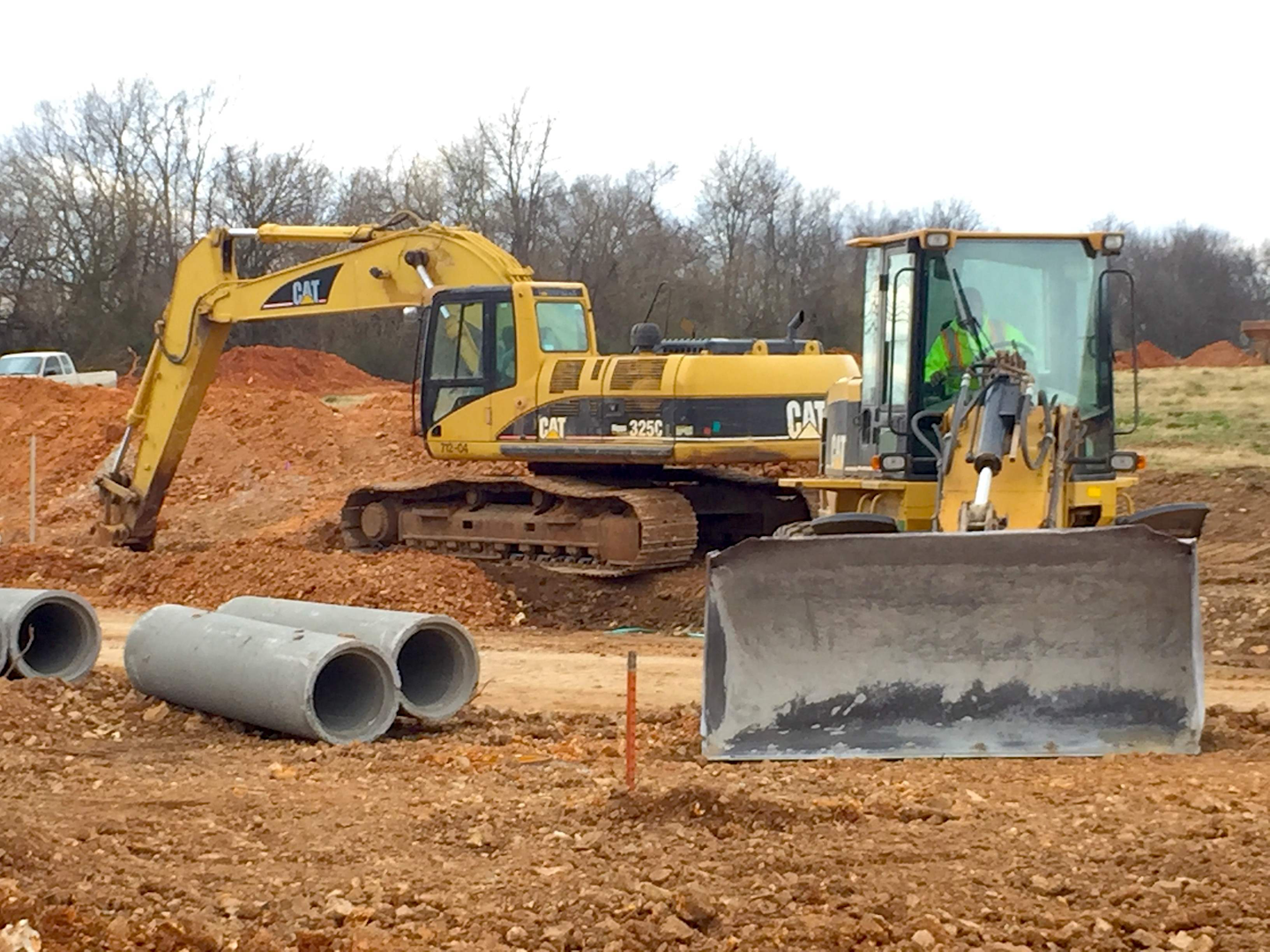 "They've watched me grow up, and then I've watched their kids grow up," says Eric, who worked a bit as teen for the company before joining the company full-time not long after finishing college.
He explains that this close, family-like relationship is what helped him decide to go into the family business. "We just have such good people here," he says. "It's not a perfect world, so we all have our issues, but we've got some really good employees and that's what makes us unique."
In basic terms, Eric says DECCO is no different than the next contractor down the road. "We can all go buy equipment. It's who you have managing the people that are doing the work, and the people that are actually doing the work."
"It's important to know what your limitations are as an owner, and bring in the right people," he adds. "You've got to surround yourself with people who can do things better than you. I can't go out and operate a paver. We hire people to do that."
But finding and keeping qualified and skilled workers has become more of a challenge, says David, partly because of an aging workforce.
"It's hard to find highly-qualified grader operators," he says. "The old construction guys that have been in it for years, those guys are gone. They're maturing, retiring out. You don't just get a guy out of high school and put him in a grader. It's an art."
"Those people we talk about who have been here a lot years – those are superintendents," David says. "They are operators in addition to superintendents, and most of them are motor grader operators."
And those employees are the primary ones who are aging out, which is pushing DECCO to actively pursue younger operators in order to fill the gaps.
Customer focus
Serving northwest Arkansas, Covington has provided paving services for four different cities, as well as the Arkansas State Highway and Transportation Department. That range of clientele has helped to make them a flexible and accommodating contractor.
Bentonville Transportation Director Mike Churchwell says David Covington creates a comfortable working relationship.
"He's watching out for his business, but he also understands our problems. On any project there will be issues, but he's willing to sit down and listen," Churchwell says. He adds he has a personal relationship with Covington that gives him a unique perspective, so his observations aren't just on his working relationship. "I talk with others, and everyone speaks highly on integrity, and how problems always get worked out in an amicable manner."
Churchwell adds he always looks forwards to working with DECCO because he knows he's going to get a quality product.
Concern brings success
"With our number one concern being employees, we hire the right people who can fill the needs we have," David says.
That concern extends to his customers. "If your customer is successful, then they'll come back," he adds. David even has a sense of fairness with competing businesses. "We've never felt it was advantageous to compete with other folks in their own territory."
All this underscores his key message for business: Develop good customer relationships, do good work, and you will become larger and more successful.