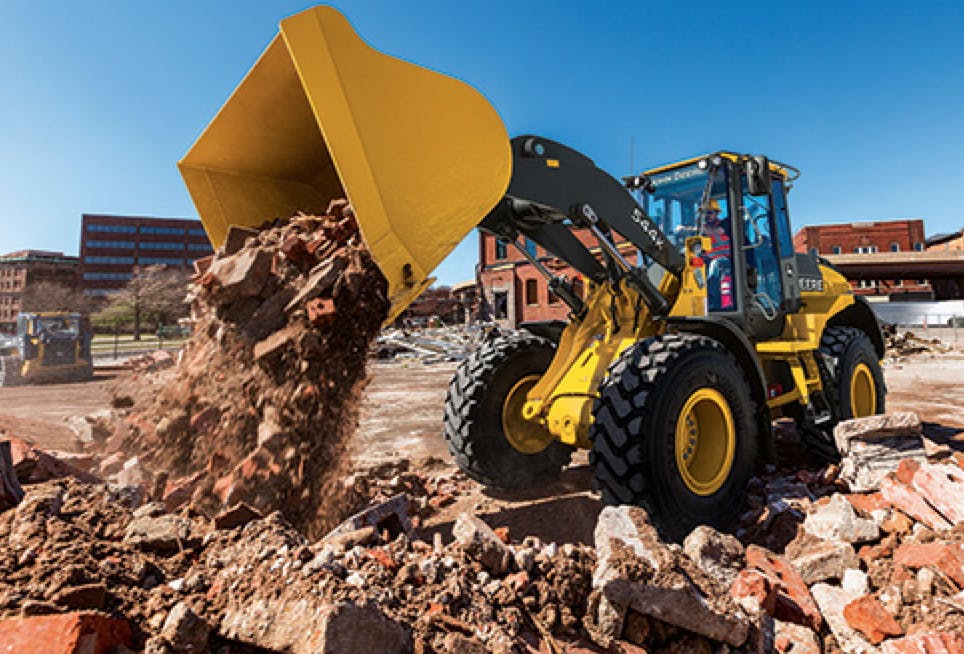 With decreased demand for both agriculture and construction equipment impacting the company, John Deere saw massive decreases in both profit and sales in fiscal year 2015.
Deere sales fell 20 percent during the fiscal year, which ended Oct. 31, to $29 billion. Profit fell 40 percent to $1.940 billion, beating the company's forecast which it dropped to $1.8 billion in August.
For the fourth quarter, sales were down 15 percent to $6.7 billion while profit plummeted 46 percent overt he same period in 2014 to $351.2 million.
Despite the huge decreases, Deere chairman and CEO Samuel R. Allen called the year "successful…in the face of further weakness in the global agricultural sector and a slowdown in construction-equipment markets."
However, not long after the company released its earnings report, Deere announced that it would be laying off approximately 220 employees at its Seeding and Cylinder facility in Moline, Illinois. As opposed to previous seasonal layoffs at the facility, Deere says these workers will be laid off indefinitely on Feb. 15.
The company says the layoffs are in response to its weakened forecast for 2016, which we discuss a bit later.
Net equipment sales fell 26 percent during the quarter and 22 percent for the year. Sales in North America fell 23 percent during the quarter and 18 percent for the year. Global sales fell 31 percent for the quarter and 28 percent or the year.
Farming equipment sales fell 25 percent for both the quarter and full year. Ag profit fell 60 percent to $271 million for the quarter and fell 55 percent to $1.6 billion for the year.
Construction and forestry equipment sales fell 32 percent during the quarter and were down 9 percent on the year. Construction equipment profit fell 72 percent to $271 million for the quarter and fell 19 percent to $528 million on the year.
Looking forward to fiscal year 2016, Deere expects equipment sales to decrease 11 percent for the first quarter and to be down 7 percent for the full fiscal year. The company is forecasting a net income decrease of 26 percent for 2016 to $1.4 billion.
"Although our forecast calls for lower results in the year ahead, the outlook represents a level of performance that is considerably better than we have experienced in previous downturns," Allen said in a statement. "This shows the continuing success of our efforts to establish a more durable business model and a wider range of revenue sources."
Deere is forecasting further sales decreases for both ag and construction equipment for the year at 8 percent and 5 percent, respectively. Deere cites the impact of low commodity prices and stagnant farm incomes for the ag forecast and weak conditions in the North American energy sector—especially in Canada—for the construction forecast.