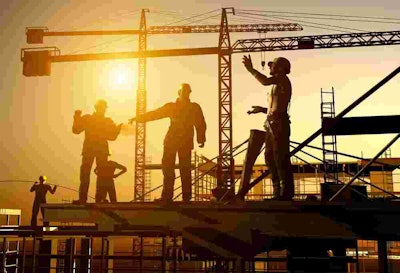 Nonresidential projects again led to a sizable gain in U.S. construction spending during May, according to preliminary estimates from the Commerce Department.
Spending rose to a seasonally adjusted annual rate of $1.035 trillion, the highest figure since October 2008 and an increase of 8.2 percent over May 2014.
Total residential construction spending rose 0.3 percent to a rate of $366 billion while nonresidential rose 1.1 percent to $670 billion. The residential rate is up 8.2 percent year-over-year while nonresidential has risen to 8.1 percent above the May 2014 figure.
The largest percent gains in nonresidential for the month came from conservation and development, up 8.6 percent to $8.7 billion; manufacturing, up 6.2 percent to $90.3 billion; amusement and recreation, up 5.8 percent to $21.3 billion and communication, up 3.3 percent to $20 billion.
Private nonresidential spending rose 1.5 percent in May to $393 billion and is now up 12.7 percent over the year-ago figure.
Homebuilding in the private sector rose 0.3 percent during the month to $360 billion and is up 7.8 percent year over year. Spending on single-family homes was flat at $209 billion while multi-family spending rose 0.2 percent to $48 billion.
Total private spending rose 0.9 percent to $752 billion. That figure is up 10.3 percent year over year.
Government construction spending rose 0.7 percent in May to $283 billion. Government spending on both residential and nonresidential projects were up 1.1 and 0.7 percent to $6.6 billion and $277 billion, respectively. Government spending on residential is up 39.4 percent year over year, while total government spending is up 2.2 percent year over year.