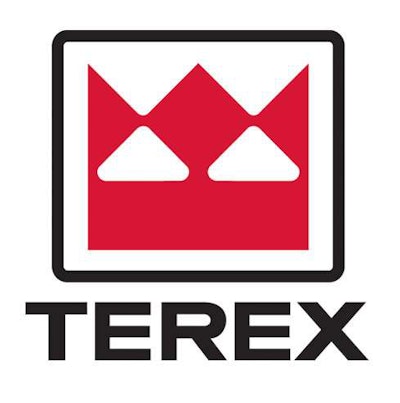 In its earnings report for fiscal year 2014 in which the company reported a big 27-percent profit increase, Terex cautioned investors that it expected a drop in sales during a more challenging 2015. The change is already taking hold.
During the first quarter of 2015, the company reports a 9-percent drop in sales to $1.5 billion and a 106-percent decrease in earnings to a loss of $2.1 million.
"Operationally the first quarter was generally in-line with our expectations in most of our businesses, and we are encouraged by our order and backlog trends," Terex chairman and CEO Ron DeFeo said in a prepared statement. "However, our overall results were weighed down by lower margins in our AWP (Aerial Work Platforms) segment and an unusually high tax rate."
AWP sales fell 13 percent during the quarter to $507.2 million. DeFeo said the segment's sales were affected by falling demand from the oil and gas industry. The segment brought in $43.3 million for the quarter, down 47 percent from the first quarter of 2014.
Construction sales fell as well, down 21 percent to $154 million. The segment finished the quarter with a loss of $4.5 million.
Crane sales were nearly flat at $387 million, earning $3.6 million for the quarter.
Looking forward, DeFeo said the company's outlook for the rest of the year has not changed from its fiscal year 2014 report. At that time, the company said it expects 2015 to bring a drop in sales to somewhere between $6.2 billion and $6.6 billion. The company forecasts earnings per share between $2.00 and $2.30.
"We expect strong performance from our AWP segment and improvement from our other segments throughout the remainder of 2015.