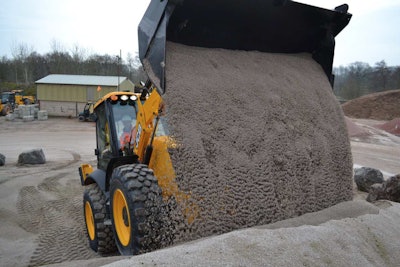 In order to aid in the cleanup and rescue efforts in Nepal where survivors are still reeling in the aftermath of a magnitude 7.8 earthquake that struck the country Saturday, JCB has donated more than $1 million in equipment.
The company sent 10 backhoes and a fleet of electric power generators to the devastated country. According to the latest from CNN, the quake has claimed the lives of 5,582 people in Nepal and wounded more than 11,000.
JCB provided the backhoes to the Nepalese Army to aid in their relief efforts.
"It is shocking to see the devastation caused by this earthquake and the resulting widespread damage and destruction," said JCB chairman Lord Anthony Bamford in a statement. "On behalf of JCB, I express my heartfelt condolences to everyone affected by this natural disaster. JCB will continue to help the Nepalese Government in every possible way."