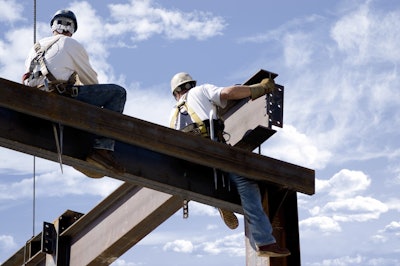 For the first time since December 2013, U.S. construction industry employment has fallen.
According to preliminary data from the Labor Department, U.S. construction firms lost 1,000 jobs in March. The industry now employs 6.344 million Americans.
The new data also revised downward the employment figure for February from the previously reported 6.354 million, to 6.345 million. The revision did not affect February's monthly gain of 29,000 jobs added.
Over the course of 14 months, construction employment rose to a six-year high. Despite the drop in March, employment remains at its highest level since February 2009.
Apart from the decline being small, the good news from the report is that the industry's unemployment rate dropped for the first time in four months by 11 points to 9.5 percent.
The U.S. economy added a total of 126,000 jobs in February while the unemployment rate did not change at 5.5 percent.