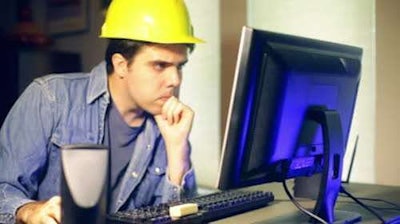 Now that the construction busy season is winding down, it's time to turn your attention to those housekeeping tasks you need to do each year in the fourth quarter. You need to step back and take a critical look at your company in preparation for planning for 2015. Not sure what to do? Here are some tips to get you started.
Know where you are
You won't be able to plan properly unless you have a good idea where your company stands right now. Schedule meetings with your office manager, bookkeeper, accountant—anyone who can help you assess the state of your firm. Examine your balance sheet and perform a ratio analysis to determine the financial health of your company.
At the end of these meetings, you should know your cash-on-hand, overhead costs, expenses and projected annual revenue. Compare what you learn to the previous year's numbers in order to determine your company's year-over-year growth rate.
Figure out where you want to go
Lewis Carroll wrote, "If you don't know where you are going, any road will get you there." Unfortunately, too many small construction firms simply go where the work leads them, with no real planning for the future. Once you have your projected financials for the year, you can more easily set your sights on what you'd like to accomplish in the next year.
Once you've set a target growth rate for the next year, choosing projects that help you achieve that goal will be much easier. Have monthly financial meeting with your bookkeeper and project managers to keep your work load in line with your objectives. Knowing where your company stands at all times allows you to make adjustments to your strategy and empowers you to make good decisions, even during your busiest times.
Know what tools will get you there
After you've set your goals for the year, assess the resources you have on hand to ensure you can meet your objectives. During this stage of planning, you'll find out if you need to add or reduce staff, what equipment you'll need to lease or purchase over the next 12 months and what type of projects your company is most suited for.
Performing this assessment will show you any weak spots in your work force or fleet, and help you to make decisions on expansion and diversification, as well as simply matching your resources to your projects.
If financial management and back office skills aren't your strong suit, find someone who can help you. Yes, there is a cost involved in hiring a consultant, but in the long run, getting a professional to help you can save you money through better planning and reduced expenses.