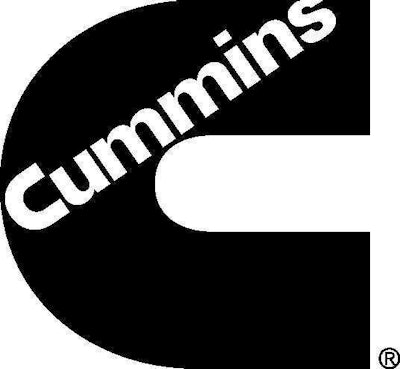 Cummins has announced gains in both sales and profit during the second quarter. The company has raised its full-year forecast as a result.
During the quarter, sales rose to $4.8 billion, up 7 percent over the same quarter in 2013. Cummins says the increase was due to stronger demand in North American on-highway markets and distributor acquisitions.
The company saw sales climb 14 percent in North America during the quarter while international sales fell 1 percent. Cummins notes stronger demand in China was offset by lower revenues in Mexico, Brazil and India.
Profit also rose 7 percent in the quarter to $446 million.
The company's engine segment sales were up 3 percent year-over-year to $2.7 billion while components sales rose 15 percent to $1.3 billion. Power generation sales were down 9 percent to $743 million while distribution rose 30 percent to $1.2 billion thanks to acquisitions.
"Demand is growing in on-highway markets in North America this year as the economy improves and we have gained market share in medium duty truck and bus markets. Our Components business delivered very strong results in the second quarter generating record sales and profits," Cummins chairman and CEO Tom Linebarger said in a prepared statement.
Cummins has moved up its expectations for full-year revenues in 2014 for growth between 8 and 11 percent due to improving demand in North America. This forecast is up from growth between 6 and 10 percent.