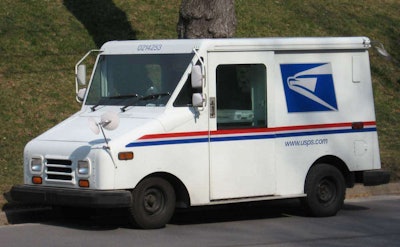 House Republican leaders are moving forward with a plan to fund the Highway Trust Fund (HTF) with savings from cutting certain U.S. Postal Service programs.
House GOP leaders released a memo on Friday outlining the plan, which includes changes such as ceasing Saturday operations, which Republicans say will save $10.7 billion over a decade, Politico reports.
A report from the Wall Street Journal notes that the plan wouldn't cut out all Saturday operations. Instead, it would stop delivery of first-class mail, catalogs, advertising circulars and other lower-priority mail on Saturdays. Regular package delivery — including delivery of medications, priority mail and express mail — would continue on Saturdays and post offices would remain open.
The plan is intended to boost revenue for the HTF, which is expected to become insolvent by the end of August.
In addition to changing the delivery schedule, the plan would open the door to hiking stamp costs or worker premiums.
Sen. Barbara Boxer, chairman of the Senate Environment and Public Works (EPW) Committee, criticized the plan, which she called "strange" and "a jobs killer," Politico reports. Boxer said the plan was the result of the House GOP "not planning for a shortfall we have known about for years." She also pointed to the Senate EPW's six-year bill as an example of what the House can achieve.
"It is unworkable, makes no sense, and ignores the huge infrastructure needs we face, as so many bridges and roads are in grave disrepair," Boxer said in the Politico report. "If the Senate Environment and Public Works Committee can do its job and pass a bill unanimously, then surely the House can begin to do the work needed to solve this problem — and not kick the can down the road with a totally unrelated and unworkable idea."
Sen. Tom Carper, chairman of the Subcommittee on Transportation and Infrastructure, added that the proposal is a "non-starter."
"The hard truth is that moving to a five-day delivery schedule isn't enough on its own to save the Highway Trust Fund or the U.S. Postal Service," Carper said. "The numbers just don't add up."
National Association of Letter Carriers President Fredric Rolando expressed concern that the plan "would begin dismantling the Postal Service."
"America can have strong, safe highway network without sacrificing a strong Postal Service," he said. "We shouldn't be forced to choose between the two."
Amanda Bayhi is the online managing editor for sister sites Better Roads and Aggregates Manager.