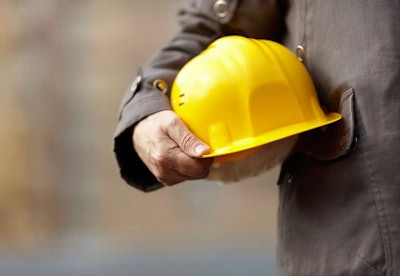 Contractors in Pittsburgh, Pennsylvania say it's not a skilled worker shortage that's causing them problems. It's a shortage of construction jobs that's to blame for a lack of production.
In the last year, construction firms across the country have seen work pile up while they struggle to find workers skilled enough to meet demand. But according to a report from the Pittsburgh Tribune-Review, contractors in Pittsburgh are being forced to travel "far beyond the metro area" just to find work.
The paper reports that while housing seems to be gaining momentum (last year, Pittsburgh issued 4,225 home permits, the most the city has handed out since 2007) the number of construction jobs in the city has steadily declined in the last few years. In 2013, Pittsburgh lost 900 construction jobs.
Statewide, the picture isn't much better as construction jobs have only increased 1.5 percent in the last year. Pennsylvania remains 30,400 jobs short of the construction mark set in December 2007. And, like the other cities who are dealing with a worker shortage, the construction industry in Pennslvania has lost many workers to the booming natural gas industry.
However, some believe a worker shortage is looming for Pittsburgh.
Jeff Burd, the founder of the Tall Timber Group, an organization which tracks construction in Western Pennsylvania, told the paper that, much like elsewhere in the U.S., half of the construction workers in the region are nearing retirement age and younger workers aren't there to replace them. Plus, Burd notes that Pittsburgh doesn't have a large pool of immigrant workers that other cities benefit from in crunch time.
Burd also warns that with the amount of workers leaving construction for natural gas and a proposed "cracker plant" on the table in Beaver County, a possible "exodus" of workers could leave Pittsburgh contractors in the same boat as everyone else.