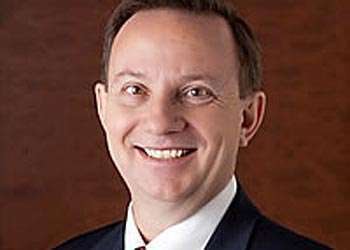 In an interview with Forbes, Caterpillar Vice President and Chief Information Officer Randy Krotowski detailed his first 100 days at the company and laid out his goals and priorities for the company's information technology division.
Krotowski came to Caterpillar in February of last year after spending nearly 30 years with Chevron. Krotowski says it took some time to familiarize himself with the people and culture of Caterpillar (which he has taken to) as well as getting acquainted with manufacturing in general.
In addition to meeting with people in various positions throughout the company to become familiar with their goals, Krotowski said he began building relationships with Caterpillar's dealers and customers.
With that information, Krotowski put together an IT strategy he says garnered the "wholehearted" support of Caterpillar's board. He says the strategy has a completion date goal of 2018. In the time between now and then he says the company hopes to provide customers with more IT solutions that help them use Caterpillar equipment more productively, while putting more technical information in the hands of dealer technicians while they are in the field.
"My number one priority is an internal project focusing on the manufacturing supply chain. It is enormous and having a huge effect on Caterpillar. It has to be successful. It will give us a competitive edge, but if it is not successful, it will break the company," Krotowski told Forbes.
"My second priority is customer-facing technologies. We have to shift our focus; we have to be aware of changes that technology companies are making. Things like cloud development, service-oriented architecture, agile development. We want to be providing our customers commercial software solutions."
Krotowski also said he wants to see what he can learn from peers and competitors in terms of more seamlessly integrating data sharing.