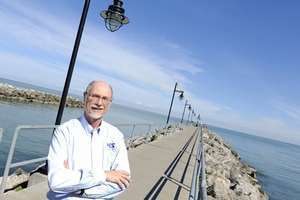 It's well established that the effects of the recession are still being felt by the construction industry.
The most visible evidence of that has been the skilled labor shortage. Thousands of skilled workers were laid off in the downturn, some retired, and a lot of those folks simply aren't coming back even though things seem to be improving.
They simply don't trust the industry's stability.
For the same reason, acquisitions and mergers of construction companies are now on the rebound, reports Crain's Cleveland Business. The publication says that in Ohio and across the country, construction business owners who survived the downturn are now looking to sell off their businesses or merge with another company.
Why? These contractors don't ever want to go through anything like the past five years again.
"Folks who traditionally worked with each other are becoming each other," Mick Morrisey, managing principal of Morrissey Goodale, told Crain's. "The recession has prompted a sea change in this industry. It is pervasive in the minds of managers. They feel they have aged 10 years in the last five."
Unconfident in the industry's recovery, many contractors don't feel like rebuilding their business only to face another downturn.
"As bank credit has expanded and projects started moving, people have realized we have survived the worst," Herbert Cannon, president of AEC Management Solutions, a New Jersey-based consultancy to construction-related businesses told Crain's.
"There are also a lot of people owning architectural, engineering and construction companies who are baby boomers and reaching their retirement years. If they have not had the chance to successfully transition internally, now is the time to sell."