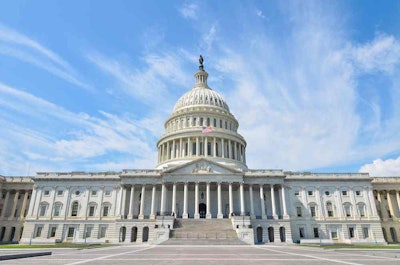 After attending last week's Transportation Construction Coalition (TCC) fly-in visit with Congress, John Latta, the editor of our sister site Better Roads, writes that the overall feeling among the contractors and agency officials that were there is that lawmakers do not share their sense of urgency about securing funding for transportation infrastructure.
"A common theme they heard was that reauthorization is 16 months away, so we have time," Latta wrote after speaking with attendees. "Another was that virtually no politicians are prepared to talk about funding options, including gas tax hikes, but have mastered the doublespeak of 'the are a number of options we are looking at.' Don't ask what they are; you won't get much of an answer."
Twenty nine national associations and construction unions make up the TCC, which each year makes a trip to Washington to make sure elected officials understand what's going on in transportation and what kind of funding is necessary.
At present, "immigration, IRS scandals and debt" along with the ongoing talks over the Benghazi situation have pushed transportation to the back burner—despite the recent attention provided by the partial collapse of a bridge spanning the Skagit River on Interstate 5 in Washington state.
"Transportation is on the second tier if we are lucky," Latta writes.
However, he and the rest of the TCC don't consider the fly-in a complete waste as it's important to keep the discussion with lawmakers fresh. As one contractor from Kansas told John, "We probably didn't make a lot of headway, but not to go is suicide."
Latta recommends everyone in the construction and transportation industries continue to remind their Congressmen about the importance of infrastructure funding. You can read his full thoughts on the TCC fly-in by clicking here.