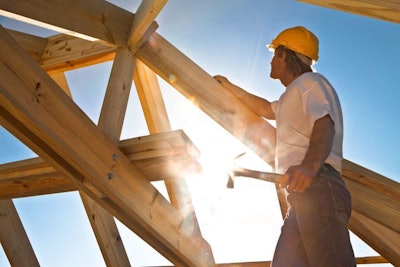 Spending on construction projects in the United States rose 0.4 percent in April, continuing a volatile trend in 2013 of ups and downs, according to data released by the U.S. Commerce Department Monday.
After dropping 4 percent in January, spending rose in February only to drop again in March. But in April things are back up, rising to a seasonally adjusted annual rate of $860.8 billion.
Compared to a year ago, total construction spending is up 4.3 percent.
Despite the progress of the housing recovery, private residential construction spending dipped 0.1 percent in April to $301.9 billion. That mark is still 18.8 percent higher than April 2012 and the stall in April is thought to be temporary given the momentum of the market.
Meanwhile, private nonresidential projects rose by 2.2 percent in April to $300.1 billion. Still, government spending.
Government construction spending dipped again in April, falling 1.2 percent to $258.8 billion. That mark is 5.1 percent lower than a year ago at this time.