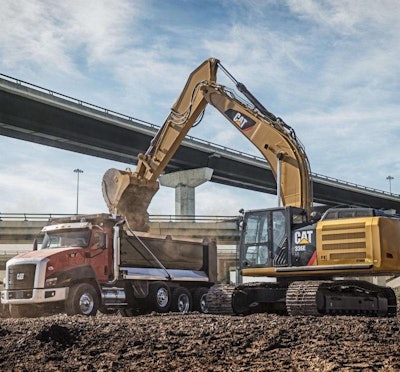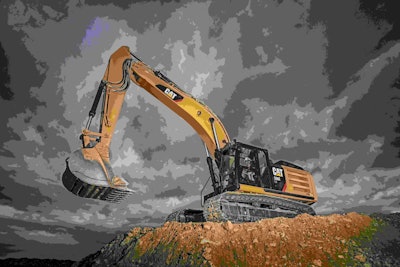 Fresh on its proper introduction to the public at the massive Bauma construction equipment show in Munich, Caterpillar's 336E H hydraulic hybrid excavator has won a 2013 Silver Edison innovation award.
Like an electrical hybrid system, the 336E H captures and reuses energy. But rather than reuse electricity, the excavator uses hydraulic accumulators built into the counterweight to store swing braking energy and rerelease it on the return to dig cycle. You can read Tom Jackson's full hands-on with the machine here.
The new hydrualic hybrid tech behind the excavator won Caterpillar a Silver award in the Energy/Transportation category at the 26thannual Edison Awards. In the end, the new technology amounts to a 25-percent fuel savings over the non-hybrid 336E and up to a 50-percent fuel savings over the 336D.
This is Caterpillar's first nomination and first Edison Award win ever. Named after inventor Thomas Alva Edison, the Edison Awards seek to recognize "game-changing innovations that are at the forefront of new product and service development, marketing and human centered design."
"At Caterpillar, we do not create new technologies just for technology's sake, or simply to prove that we can," said Rob Charter, vice president of Caterpillar's Excavation Division, in a prepared statement. "We are squarely focused on supporting our customers' success…We're honored to receive an award that helps validate Caterpillar's innovative technology."
Caterpillar filed more than 300 patents for the technology developed in the 336E H.