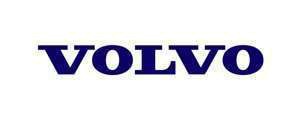 Volvo Construction Equipment (Volvo CE) has released its fourth quarter and year­-end results, which report net sales for 2012 remained the same as 2011, as well as a 15-­percent share in the Chinese wheel loader and excavator segment in 2012.
Volvo CE also reported 78,491 machine sales for the year, the company's second best ever output.
Full year sales in 2012 increased by less than 1 percent to approximately $9.997 billion compared to about $9.988 billion in 2011. Lower sales and negative product mix caused operating income to decrease in 2012 to approximately $908.075 million from about $1.071 billion in 2011.
Operating margin decreased to 9.1 percent in 2012 from 10.7 percent in 2011, while the value of the order book declined by 36 percent year­over­year.
Despite Volvo CE's mostly positive full-year figures, fourth quarter results were down. Volvo reports a softer world market, in particular mining, caused net sales in the last three months of 2012 decrease by 23 percent and amounted to $1.977 billion compared to about $2.572 billion in 2011.
When adjusted for changes in the exchange rates, net sales decreased by 22 percent. Operating income also decreased in 2012 to approximately $57.098 million from $263.315 million year­over­year. However, rapid and significant cuts in production and a consequent reduction in inventories helped the operating margin remain positive, at 2.9 percent.
Volvo CE expects prospects for 2013 to remain subdued. Unit sales in Europe are predicted to decline by 5 percent to 15 percent, while Asia (excluding China) is forecast to decline by between zero and 10 percent. Meanwhile, China, North America and South America and Other Markets are all forecast to operate in the range of minus 5 percent to plus 5 percent.