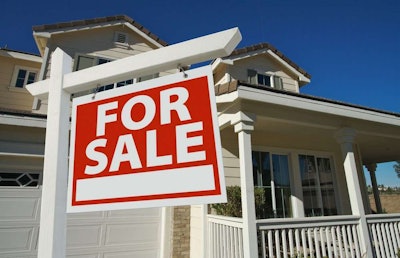 Despite falling below November's pace, December sales of previously-owned homes were up 12.8 percent year-over-year, CNN Money reported.
Full-year sales increased 9 percent over 2011 to 4.65 million, the highest they've been since 2007, when 5 million homes were sold before the recession.
Among causes for this boost in sales are near record low mortgage rates, lower unemployment and a rebound in home prices. Mortgage rates and years of depressed home prices have also made the housing market more affordable.
As a result of increased demand for homes, the inventory of homes for sale dropped to 1.82 million homes on the market—the lowest it's been since January 2001. In December, foreclosures and other distressed home sales made up 24 percent of home sales; in December 2011, those homes made up 32 percent of home sales.
A combination of the decreased inventory and distressed home sales increased the median sales price for the year to $176,600, a 6.3-percent increase from 2011 and the largest increase since 2005.
According to CNN Money, the Realtors group predicts 2013 existing home sales to reach 5.1 million, and 5.4 million sales are expected in 2014.