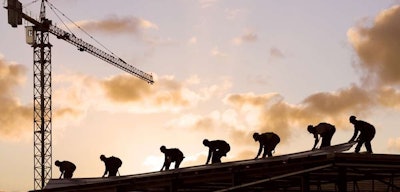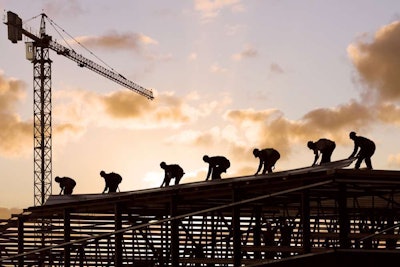 Ed Sullivan, the Portland Cement Association's chief economist, is not one to be overly optimistic.
While others were saying that construction in 2011 — then 2012 — would break out, he was saying "not so fast." So when PCA released it's "strong growth rates" cement consumption forecast Thursday, it's reason for good cheer.
Sullivan says to expect an 8.1 percent growth in cement consumption in 2013, which is "significantly higher than the tepid growth" he projected this past fall. He ticks off several reasons for this upswing: the fiscal cliff accord, recognition of a stronger economic momentum and an upswing in the home construction market.
In fact, residential construction offers the most hope, he says: "Housing starts should reach nearly 950,000 units (they actually exceeded that mark) , with single family construction near 700,000 starts during 2013. We see starts hitting the one million mark in 2014 or 2015."
But don't expect an immediate turnaround; in fact, the first quarter might actually show cement consumption declines compared to last year. When cement consumptin does accelerate in the second half of 2013, it will carry over until next year, when PCA projects a 8.3 percent increase.
The cherry on top: Sullivan's long term forecast for 2015-2017, shows annual growth as high as 9.2 percent. Very good news for the bottom-dwelling construction industry.