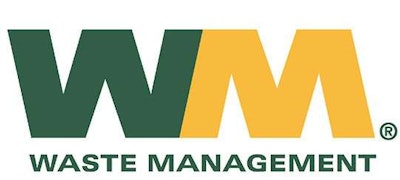 With more than 4,500 pieces of yellow iron to keep up with John Meese, senior director for heavy equipment disposal operations at Waste Management, knows something about telematics, the good and the bad.
Speaking to the attendees at the Association of Equipment Management Professionals Fall Asset Symposium last week, Meese recounted how one of his early telematics systems reported fuel use in liters, rather than gallons. As if that wasn't bad enough, he had to beg the company to get Windows XP installed on his groups aging laptops, even though a year later he went out and bought 250 brand new laptops.
Although Waste Management had used telematics extensively on it's fleet of garbage trucks, it didn't began the telematics journey on its yellow iron until 2009. Faced with saving $900 if he had the technology un-installed, Meese decided to leave the hardware alone, and started his pilot study of the technology with seven artics and 18 wheel loaders. Today he has 400 artics wired and has cut their idle times 40 to 50 percent, thanks to the telematics' ability to monitor idle times.
The other important change telematics brought to his fleet was the ability to right size his machines, Meese said. "We can see how hard our wheel loaders are working," he said. "If the idle time is at 60 percent, we may decided to go with an L150 instead of an L250."
Telematics also enabled them to track operator behavior, things like retarder brake use and high speed shifting. "Data doesn't lie," he said. The goal is not to beat up the operator for poor technique, but to use the information to change that behavior.
The shortage of technician is also something Meese has been able to partially alleviate with telematics. Alerts are given and service visits are recorded automatically, making more efficient use of technicians and mechanics. "When you're as spread out as we are, and something happened in the past, it was often a week before I found out," Meese says. "Telematics solves this problem."
Waste Management is in phase two of it's yellow iron telematics program. "As we buy new equipment, everything that has telematics on it, we turn it on," Meese said. "We are connecting everything: the end user, the owner, and the manager for alert notifications. Phase three is coming later this year, with the start up of a dedicated telematics solutions center and retrofitting of all the older equipment.