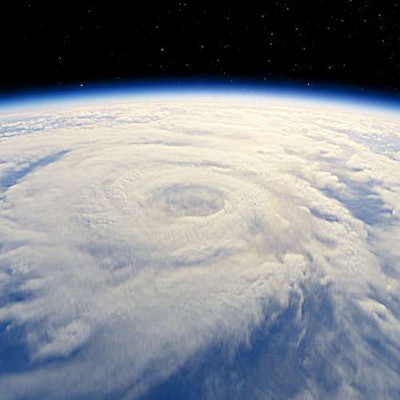 In the soggy wake of hurricane Sandy I thought it would be good to share some of what we in the South have learned about disaster recovery. Our home base of Tuscaloosa, Alabama, was sideswiped by hurricanes Ivan in 2004 and Katrina in 2005, and in 2010 we were hit by a tornado that destroyed more than 8,000 homes and businesses here.
In the immediate aftermath of Sandy, the best advice I have comes from Ted Anthony, owner of Anthony's Landscape Service in New Orleans. I interviewed Ted a year after Katrina, and here's what he had to say in order of what's most important:
 #1. FIND YOUR PEOPLE.  After a storm of this magnitude your employees might be scattered across three or four different states. It is imperative that you find out where they are and communicate with them.
Find out if they're OK, what their situation is, if they have needs and if and when they can get back to work.  You have no other job until you can account for 100 percent of your payroll employees and it would be a good time to check on your subs as well. If you're a big company, start with your managers and supervisors, divide up the responsibities and work through the chain of command.
 I knew a perfectly fine captain in the Army who was mustered out of the service for leaving one soldier (out of 120) behind during a night time helicopter extraction. And this wasn't combat, it was a field exercise on the Tennessee-Kentucky border. Regardless, the 101st Airborne does not abandon soldiers in the field, nor should you.
 #2. PAY YOUR PEOPLE. Ted Anthony was emphatic about this. It doesn't matter if you don't have any work. You need to find a way, even if it's out of your own pocket. Loyalty is a two-way street and if you take a U-turn now, don't ever again expect any employee to go above and beyond the minimum requirements of the job for you.
Every one of your employees has been affected, many may have damaged homes and  property, been injured or lost loved ones. After that are you going to be the kind of boss who then tells them they're going to have to go without a paycheck for a couple weeks?
 #3. INSTITUTE FLEX TIME. In the days, weeks and months ahead your people are going to be hit with dozens of new, unexpected and impossible-to-plan-for demands on their time. Theyll need to see insurance adjusters, run home to meet with contractors, arrange for childcare…and so on.
Anthony said one of the first things he told his people after he'd pulled them back together was that if they needed to take time off for chores like this, they were free to go, anytime, no questions asked. He only asked that they communicate when they would be gone and for how long so that he and the supervisors could plan and devise workarounds. It slows down the progress of jobs, but to do otherwise puts a another heavy burden on your people and their families. Anthony also said he kept his flex time policy in place for nearly six months after Katrina.
Anthony's business was located at the south end of Lake Ponchartrain, northern edge of New Orleans. Katrina put his office trailer, stockpiled materials and plants and all his equipment and trucks under six feet of water. He still managed to find all his people and pay them on the next scheduled payday.
Finally: a couple of practical tips:
 TEXT, DON'T CALL. If you are in or just near a storm affected area, it's going to be almost impossible to use your cell phone for conversations for many weeks to come. Text messages, however, are much easier to get through. Many of the cell phone transmission towers are going to be down and at the same time the volume of calls is skyrocketing and there just isn't enough bandwidth to handle calls. We found this out after the tornado hit Tuscaloosa. Calls were impossible, but text messages went through just fine.  Make sure your people know.
 STAY SAFE. Assume every building and structure you see is compromised and may fall down on you or your crews. Seemingly upright trees with water logged roots can topple over without any forewarning. Snakes and other creatures that burrow in the ground have been displaced as well and will be out and about and more dangerous than usual.
We'll have more advice and information on what you need to be doing and thinking about long term in the days ahead, so stay tuned.
And if you're a contractor or emergency management professional and have any additional tips you'd like to share, send them to me and I'll share them with the rest of the construction community. My email is: tjackson@randallreilly.com.