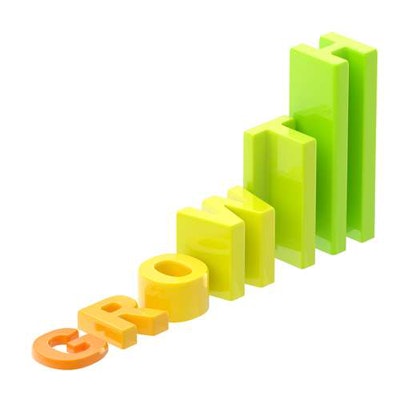 There's no denying being a small business owner is tough. The hours are long, the pay can be low and sometimes the boss can make stupid decisions, right? Over the years, I've asked many contractors and landscapers about the biggest challenges they face. Although the answers can vary widely, I've noticed most come down to a common theme – managing growth.
Some can't even put their finger on the real problem; they just know their business isn't exactly where they would like it to be. Many can't understand why they're not picking up as much work as they'd like while others are running around with their hair on fire, complaining that there aren't enough hours in the day.
So, what's the answer? Having a sound strategy in place that allows you to evaluate and assess your current situation, as well as planning for the future. First, make sure you have an up-to-date business plan. This should serve as a road map for your business for the next three to five years. If you need to write a business plan or update your current one, click here.
Set a target for the percentage growth you'd like to see year-over-year. Make sure this is an attainable number based on the employees and equipment you have currently. As you begin to add personnel and promote current personnel to foreman or other supervisory positions, do so with the idea of having the right team at the top. According to Virgin's Richard Branson, this is extremely difficult, and something you might not get right the first time. Be ready to make the changes you need to make.
As you begin to court new clients and bid new projects, you'll want to make sure your work remains at a consistently high level as your company grows. The best way to do this is to designate a quality control person – someone who ensures contracts are executed at the highest skill level possible. Give them the authority to correct situations that fall below your performance expectations.
But my market is stagnant, you say. There are no new clients to be had, and projects in my area have been slashed. If this is your situation, it might be time to branch out. Consider diversifying your portfolio a bit by expanding your scope of work slightly, especially into an area that captured your interest before you decided on a growth strategy. Target other markets that aren't so strained. If necessary, form an alliance with another contractor who performs work your company doesn't, and help each other out.
Keep an eye on the bottom line. Business owners who are savvy at cash forecasting know how to speed up and increase the cash flow coming in, while slowing and reducing cash flow going out. Keeping your growth at a healthy but conservative rate will help keep you from bleeding funds.
Most importantly, keep your values intact. If your company was a great place to work with 20 people, it should also be a great place to work with 120 people. Recognize the good aspects of your company's culture and retain them. Continue to develop your company's culture through good communication and common goals, while avoiding group think by promoting diversity in concepts and ideas.