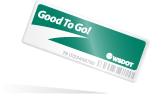 Smaller companies working on roadways and bridges in Washington State can now get a helping online hand from WSDOT. A new website called Small Business Opportunities is designed to help smaller companies work on state contracts and projects.
I'm always attracted to these kinds of website because government should use some of its massive resources to do something just like this. Paperwork, red tape, regulations and other bureaucratic disincentives can keep a lot of frustrated smaller or middle-sized companies that should be in line to expand their work with government contracts, way out in the cold. And a lot of times the bureaucrats on the other side of the process don't see the problem clearly.
The website offers how-to help specifically for small businesses seeking work as contractors, subcontractors, consultants and vendors. It's just the first step in a new program, to be fully implemented by spring 2013, that encourages prime contractors to award 10 percent of their transportation project to small businesses, says WSDOT.
"We support equal opportunities in the transportation job market and this will hopefully help small businesses' efforts to get their foot in the door," says Brenda Nnambi, director of WSDOT Office of Equal Opportunity. "They're an important part of our communities and help contribute to our state's economic recovery. We want to see them succeed."
The U.S. Department of Transportation recently approved WSDOT's Small Business Enterprise Program plan. The plan sets a voluntary goal for prime contractors to use qualified small businesses and allows WSDOT to establish a roster of pre-qualified small businesses for contracts of up to $35,000.