Volvo Rents: 88 stores and counting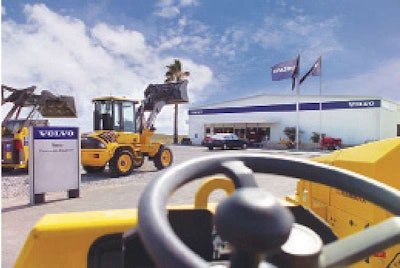 Following a reorganization last year, Volvo Rents is concentrating on expanding its company-owned rental locations, while retaining some of its former franchisees.
As of press time, Volvo Rents latest acquisition was Midwest Aerials and Equipment, with stores in St. Louis, Kansas City and Springfield, Missouri; and Bloomington, Illinois. This buy brought the number of Volvo Rents stores to 88, topping off more than 50 acquisitions during 2011.
A number of acquisitions have been former franchised stores, which was how the company approached the market before the reorganization. "We were concerned that some our franchisees wouldn't have the resources to fund growth," says Scott Hall, president and CEO, Volvo Rents. "Stepping in allowed us to refresh the fleets, solve the financial issues, but more important, we're now able to grow when business comes back."
Contractors will see newer and more Volvo machines within the reorganized stores, Hall says. Volvo Rents retains its emphasis on compact equipment, with half of the inventory in dollar value in most stores in earthmoving equipment and half in affiliated equipment, such as aerial lifts, telehandlers and tools.
Volvo's new skid steer line, manufactured by JCB, will be a key machine for the rental stores. Also on tap: Volvo backhoes, compact excavators, compact wheel loaders and smaller compaction equipment.
Depending on the request, contractors wanting to rent heavier machines may be directed to a nearby Volvo dealer. "Between Volvo Rents and our dealers, we'll be able to give the customer more coverage and equipment options," says Hall.
Hall says while Volvo Rents prefers to enter markets via acquisitions, greenfield locations are also on the table. EW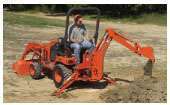 Kubota Tractor, Home Depot alliance
Kubota Tractor and Home Depot's new partnership will allow the home store giant to offer select Kubota equipment – including its K008-3 compact excavator and BX25 backhoe – in its Compact Power Equipment Centers. CPEC will initially offer the machines in 100 locations, and Home Depot plans 400 additional CPEC locations this year. Kubota says it will continue to penetrate "all levels of the rental market, working with large players, regional rental companies and expanding rental departments within Kubota dealerships nationwide." For a list of CPEC locations, go to compactpowercenter.com/locations.