By Equipment World Staff
Banks tighten up on construction loans
With financing becoming more complicated for some contractors and dealers, many are asking, "Why?"
The Associated Equipment Distributors filed a request with the Federal Reserve Board to learn about policies on construction lending, but the Board said they did not have "information specific to that request."
"We are seeing hesitancy from banks to touch anything with the words 'construction' in it," says Christian Klein, AED's vice president of government affairs. "Our objective is to get banks to not paint everyone with the same, broad brush stroke." Although about 68 percent of distributors say their credit has improved, according to AED's 2011 Public Policy Survey, 62 percent of their customers are still having trouble financing equipment purchases.
"To get financing is difficult. Banks think the construction industry is looking weak," says Myron Mullett, of Mullett's Excavating in Westcliffe, Colorado, "but that's when we need the money the most."
Gary Bridwell, from Ditch Witch of Oklahoma in Edmond, Oklahoma, says he is still feeling the effects. "At the beginning of the recession, credit was tight in the sense that there wasn't money out there to lend," he says. "Now, there's plenty of money to lend, but the conditions placed on that lending are much stricter than they were – more forms, more collateral, more investigation, overall more caution from the banks."
Casey Wyatt, division manager at Southeast Industrial Equipment in Charlotte, North Carolina, says his main problem has been getting his customers approved. "Last year, nine out of 10 were declined."
Contractor Eric Curry, owner of Brust Brothers Enterprises in Steamboat Springs, Colorado, says the lending process is a risk for both those in the construction industry and the banks. "Both sides are seeing tough times." However, he has seen banks be a little more lenient when giving loans for equipment because "it gives them more collateral."
Caterpillar Financial also took a hit and has "tightened their standards," says Gary Young, Cat Financial's Capital Solutions credit manager for the United States. "We didn't cause the industry to stall more than it did on its own, however. When we saw the fairly drastic downturn, we were proactive to work with customers to satisfy their needs." Cat Financial says it has maintained a 90-percent approval rating during the past three years.
"Since the recession, we are looking closer at lower-quality credit, and our business rules have tightened," says Scott Harris, retail credit manager for Cat Financial. "Transactions that may have been approved with the conditions before the recession are requiring a greater scrutiny. They may be elevated to a higher authority for additional review prior to a final credit decision."
For some contractors, like Bradford Clubb, president of Flyway Excavating in Lititz, Pennsylvania, negotiating favorable loan terms has not been an issue. "We've even added a few new pieces of equipment during the past three years, so I obtained financing for about 10 truck and equipment loans during that time," Clubb says.
Sandy Cox, from Cox Contractors in Nacogdoches, Texas, says banks are asking a few more questions and requiring additional information, but those are the only changes she has seen. "We have a good credit rating, so that may account for not having trouble," Cox says."
– Lauren Heartsill Dowdle
ICUEE to showcase education, new technology
Looking for hands-on experience with some of the industry's newest products and technologies? Look no further than ICUEE – also known as the Demo Expo – scheduled Oct. 4-6 in Louisville, Kentucky. The show will feature ride and drive areas, a Sustainable Energy Pavilion and offers more than 40 educational sessions. Co-located events for this year's show are the H20-XPO and the iP Safety Conference and Expo. Visit www.icuee.org for more information.
Digital Exclusives for September 2011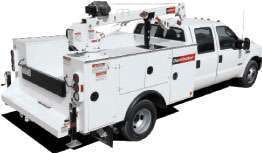 Owning & Operating Costs: Service trucks: There are two elements to the equation when owning your own service truck – the actual costs and how much it may save you.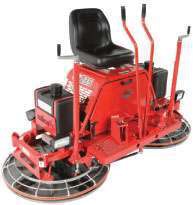 Marketplace Extra:
New products including Allen Engineering's MP 235 Edger, Blastcrete's X-10 pump and more.
Network with us!
Connect with EW on Facebook, LinkedIn and Twitter. Enter "Equipment World" in the search field, join the group or "like" EW and stay updated on news and events while networking with fellow industry members.
Subscribe to our YouTube channel!
www.youtube.com/equipmentworld.
Facebook page:
https://www.facebook.com/EquipmentWorld/
LinkedIn:
https://www.linkd.in/EWmagazine
Follow us on Twitter:
http://twitter.com/#!/ConstructList/lists/rrconstruction