By Equipment World Staff
Top techs honored
The Association of Equipment Management Professionals honored the top equipment technicians from within its ranks at AEMP's annual conference held in conjunction with ConExpo-Con/Agg.
The 2011 National Technician of the Year winner in the private sector was Tom Hellmers, Murphy Tractor and Equipment, Omaha, Nebraska. The public sector winner was Ron Bradly of Sarasota County Fleet Services Department, Sarasota, Florida.
Hellmers is a 48-year veteran of the industry with more than 60 certifications and a reputation as an innovative technician who has designed his own tools to improve repair processes. "Customers will call and request him specifically and wait until he's available," says Robert Swangel, Murphy Tractor service manager.
Bradly has 30 years in the industry and holds two Emergency Vehicle Technician certificates and Six Master Mechanic ASE certificates and recently developed and taught an introductory course as a joint venture with Sarasota Vocational Institute. "He really makes it his mission to help others achieve that same level of success," says his department fleet manager and CEM Greg Morris.
Additionally, the AEMP's Fleet Masters Awards were awarded to Mike Munson, equipment director of Austin Bridge and Road, Irving, Texas; and Guy Gordon, Certified Equipment Manager, with Isituform Technologies, St. Louis, Missouri.
Munson and his team manage more than 800 pieces of equipment with substantial use of telematics and GPS and the company's unique 500 page Austin Way Equipment Manual. Gordon leads the equipment management team of 45 and maintains a fleet of 1,800 licensed vehicles, 110 off-road units and many purpose-built machines.
For more information on AEMP and its Certified Equipment Manager Program visit: www.aemp.org.
– Tom Jackson
LETTER TO THE EDITOR
Your editorial in the February issue of Equipment World was especially interesting because you addressed an important and timely issue, that of the economy in general and construction in particular.
Unfortunately, Mr. Sullivan is wrong about the construction outlook, as is AGC generally and most other predictions appearing in construction related journals. Yes, 2011 will probably be much like 2010, but it is in 2012 when things will begin to go downhill.
This economic slowdown is a structural problem caused by too much debt in both the private and public sectors. Until the debt is dealt with in some rational way, there will not and cannot be a recovery.
Your readers are not well served by an overoptimistic economic forecast. All of us – contractors, dealers and manufacturers – are in this together. We cannot afford to be gearing up for recovery in 2013 when what we need to be preparing for is survival.
– Douglas H. Krohn
MKX,
Lakewood, Colorado
(specializing in mine safeguarding and remediation)
BidScout delivers bid information to your inbox
Learn about government bids let in specific metro areas with BidScout, a new site that sends bid and request-for-proposal information customized for the subscriber's metro area and sent directly to their e-mail accounts daily.
BidScout (www.BidScout.com) taps into an online database that tracks the spending activities of more than 89,000 government agencies, with thousands of new project leads added to the database every day. BidScout notifies subscribers of new business opportunities at the federal, state, and local level, including cities, counties, colleges, schools, universities and municipalities. Daily alerts include information on contracts, subcontracts, anticipated bids, solicitations, modifications, amendments, sources sought, and grant and award notices. BidScout is owned by Randall-Reilly, parent company of Equipment World. Subscriptions to BidScout are $24.99 per month ($299.98 annually).
Digital Exclusives for May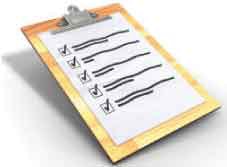 Inspection Checkpoint: Checklist
Once you've read our article on how to inspect used compact track loaders), visit our digital issue for a printable companion checklist. And check out the downloadable inspection videos.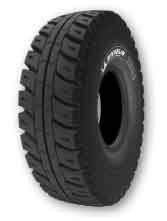 Product Focus: CONEXPO-CON/AGG 2011 review
More new products from the show, including Lincoln Electric's Tomahawk 625 plasma
cutting system, Bluebeam's PDF Revu 9 software, Michelin's XDR2 rigid dump truck tire,
Stellar's Model 5521 telescopic service crane and much more.
Network with us!
Connect with EW on Facebook, LinkedIn and Twitter. Enter "Equipment World" in the
search field, join the group or "like" EW and stay updated on news and events while
networking with fellow industry members.
Subscribe to our YouTube channel!
www.youtube.com/equipmentworld.
Facebook page:
https://www.facebook.com/EquipmentWorld/
LinkedIn:
https://www.linkd.in/EWmagazine
Follow us on Twitter:
http://http://twitter.com/#!/ConstructList/lists/rrconstruction
CORRECTION
On page 72 of the January issue of Equipment World, we incorrectly identified the P653S Electric Centro-Matic Pump as a Lincoln Electric product. The manufacturer is Lincoln Lubricants.